For more information, please contact
John Chenery
Robert Gibson nominated as Ontario Greens candidate in Peterborough—Kawartha
April 21, 2022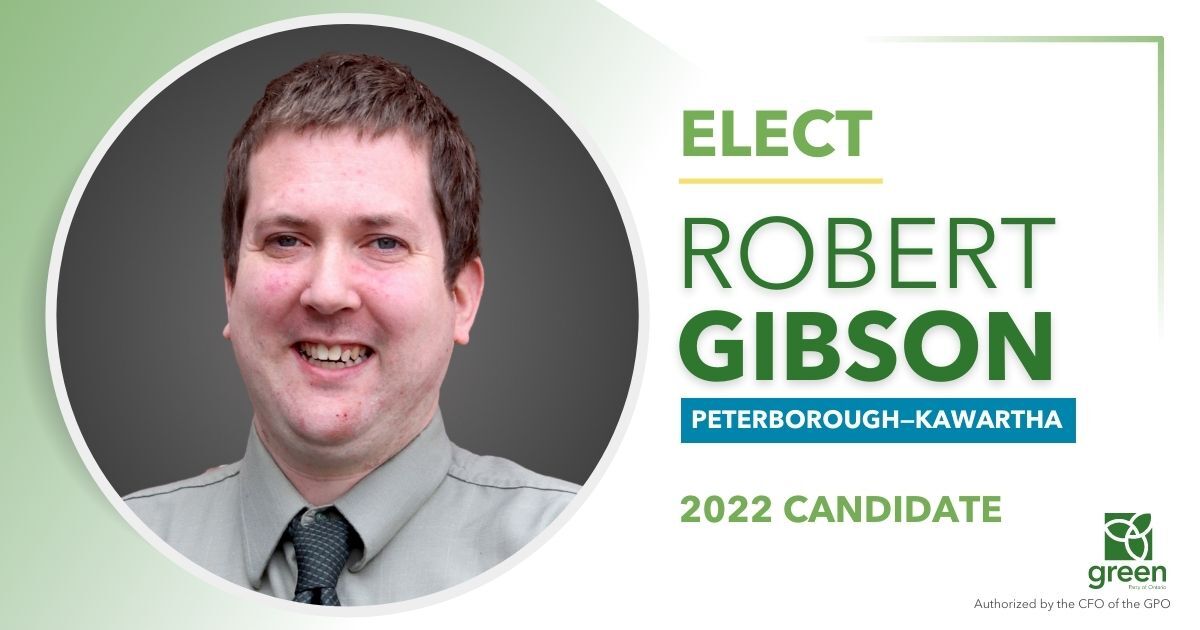 PETERBOROUGH — KAWARTHA- The Green Party of Ontario is proud to announce that Robert Gibson has been nominated as its candidate for Peterborough-Kawartha ahead of the 2022 provincial election.
As a freelance journalist and long-time contributor to Peterborough's independent student newspaper, the Arthur, Robert has reported on environmental issues such as environmental deregulation and the vulnerability of Ontario's wetlands.
"Doug Ford's sprawl agenda and failure to protect wetlands has serious local consequences in Peterborough – Kawartha, including severe, expensive flooding," Gibson said. "Ontario Greens are the only party with a real plan to protect the nature that protects us."
"Robert is a passionate advocate for local environmental issues," Ontario Greens Leader Mike Schreiner said. "He understands the importance of connecting the dots between environmental issues and local quality of life, and he knows how to get the word out to create meaningful change."
A strong proponent of local, independent media, Robert has also served as the Treasurer and Internal Affairs Commissioner for the Arthur Board of Directors and hosted the Environmental Soup podcast through the facilities of Trent Radio for a number of years.
-30-