For more information, please contact
Cecilia Stuart
Syam Chandra nominated as Ontario Greens candidate in Hamilton West—Ancaster—Dundas
April 13, 2022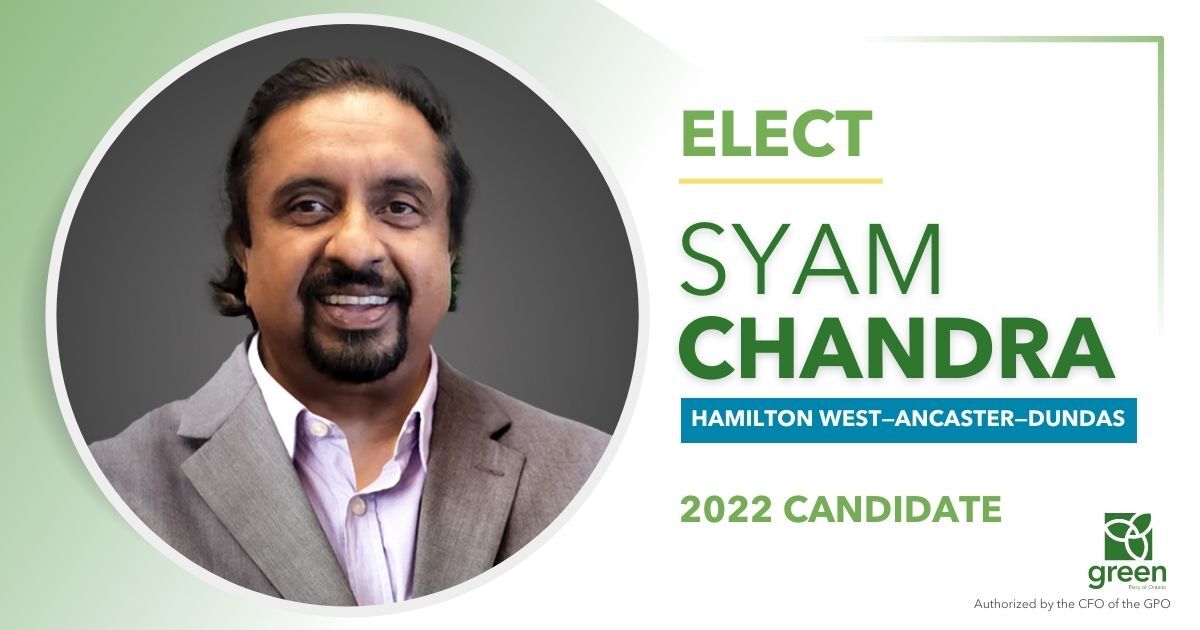 HAMILTON — The Green Party of Ontario is proud to announce that Syam Chandra has been nominated as its candidate for Hamilton West-Ancaster-Dundas ahead of the 2022 provincial election.
Syam has spent years in the education sector developing enrichment programs, leading global initiatives to guide students, and researching problems affecting education today.
"I'm passionate about making my riding more equitable and greener," Chandra said. "And as an educator, I believe in the power of young people to create change. But they need a voice."
"Syam is an activist at heart," Ontario Greens Leader Mike Schreiner said. "As an experienced educator, he knows that creating meaningful change will need to involve the younger generation to ensure a bright future for generations to come."
"I've had the privilege to experience the beauty of the natural world in Ontario," Chandra said. "Our kids deserve to be able to swim in clean lakes and drink clean water. Ontario Greens are the only party fully committed to protecting nature and water."
Chandra is highly engaged in his community and was nominated as a top Canadian Youth Engagement Professional for his work on youth homelessness.
-30-