For more information, please contact
John Chenery
Nigel Oliveira nominated as Ontario Greens candidate in St. Catharines
April 13, 2022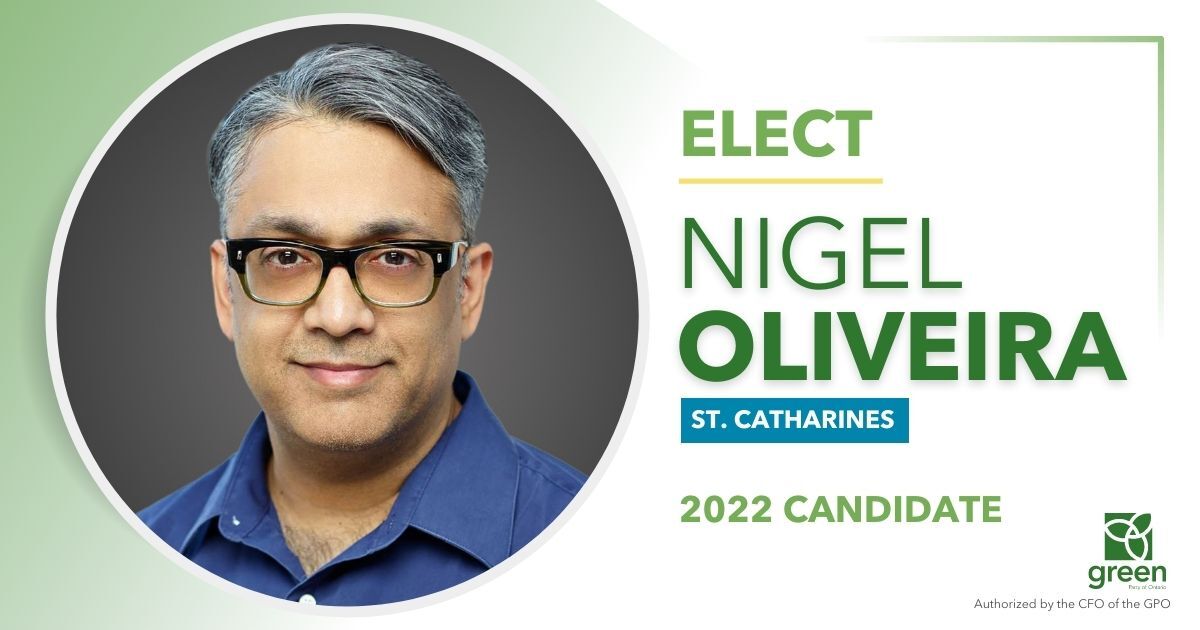 ST. CATHARINES — The Green Party of Ontario is proud to announce that Nigel Oliveira has been nominated as its candidate for St. Catharines ahead of the 2022 provincial election.
Oliveira has more than two decades' experience as a program and project management consultant.
He aims to use the collaborative skills acquired from years in the business world to form partnerships and relationships with community leaders to build the Ontario we all want.
"We can position Ontario and St. Catharines as global leaders in the new climate economy," Oliveira said. "And under the leadership of Mike Schreiner, we can build a better and brighter future for our children and everyone in Ontario."
"Nigel is an experienced business leader and project manager who can help St. Catharines seize the potential of the new climate economy, " Ontario Greens Leader Mike Schreiner said. "He has a knack for building meaningful connections, bringing people together and obtaining results — which will serve him well as a Green MPP at Queen's Park."
-30-