For more information, please contact
Cecilia Stuart
More vague promises from Doug Ford on Northlander
April 13, 2022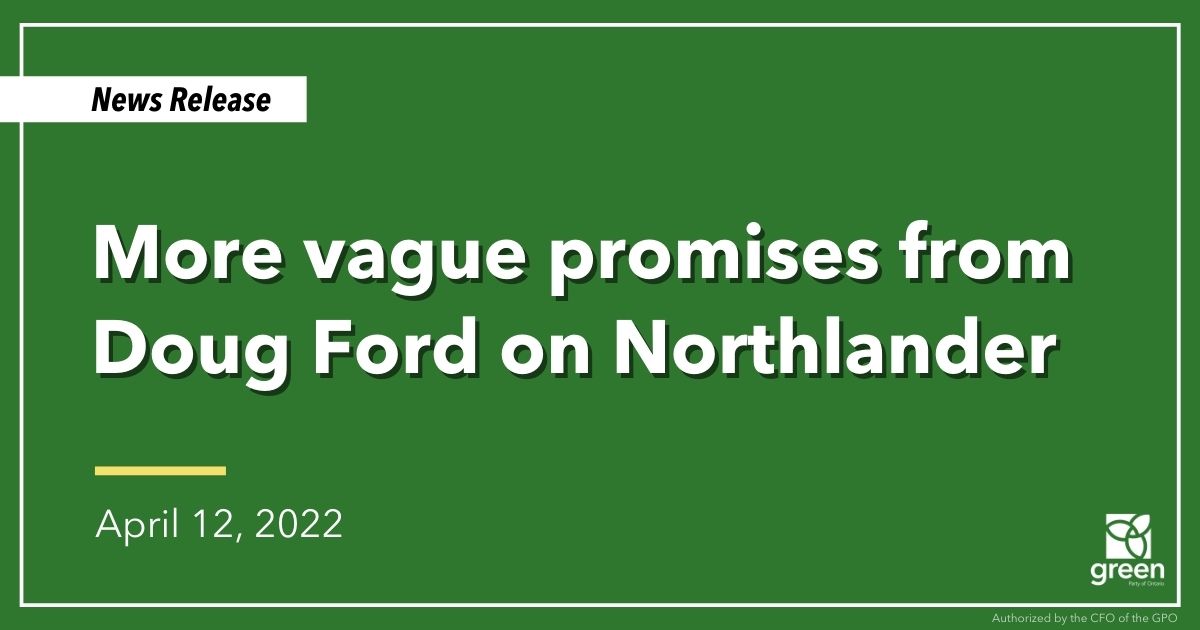 MUSKOKA — It feels like 2018 all over again as Doug Ford promises yet again to get the Northlander back up and running.
"My community has been without passenger rail for a decade now as the other parties play politics," said Ontario Greens candidate for Parry Sound–Muskoka Matt Richter.
"While it's a relief to see the government finally moving on a campaign promise from four years ago, the government is drawing things out and making the wait for the people of Parry Sound–Muskoka and the North even longer."
A Green government would be all-in on getting the Northlander back on the tracks as quickly as possible with improved service. Funding is already included in our Roadmap to Net-Zeroclimate plan.
"Ontario Greens are fully committed to making transit more affordable and accessible across the province," Ontario Greens Leader Mike Schreiner said. "The Northlander will help connect Parry Sound–Muskoka and northern communities. It will help people get around in a convenient and affordable way.
"It's about making life more affordable and crushing climate pollution at the same time."
It's unclear if the funding the Ford government is promising is sufficient to cover a return of the Northlander. At best, it would likely restore 2012 service levels — which led to stagnant ridership, was unsustainable, and ultimately led to the service shutting down.
"This is another vague promise without real action," Richter said. "If we want the Northlander to be effective for the people it's supposed to serve, it needs to be improved, accessible and affordable. Returning to the 2012 level of service is not acceptable or fiscally sustainable."
-30-