For more information, please contact
Cecilia Stuart
On Equal Pay Day, Schreiner calls on Ford to reinstate the Pay Transparency Act and repeal Bill 124
April 12, 2022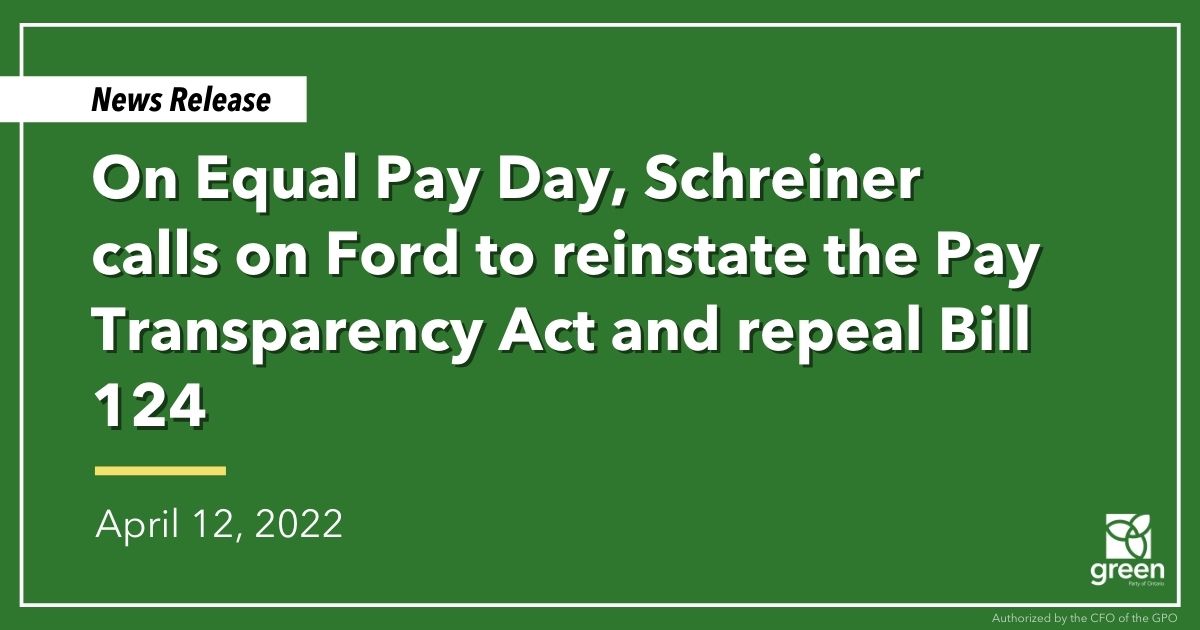 QUEEN'S PARK — Mike Schreiner rose in the House to call on the Premier to reinstate the Pay Transparency Act and repeal Bill 124 on Equal Pay Day:"If the Ford government really wanted to address the inequality between men and women in this province, they would start by removing legislation that blocks it.
In Ontario, the gender pay gap is an unacceptably high 30%, meaning that women have been working for free in 2022 until today.
And the pay gap is even higher for women of colour at 40-46%.
Yet one of the first things Doug Ford did when he came into office was repeal the Pay Transparency Act, despite experts saying that pay transparency is a key tool to addressing the wage gap.
And he rammed through the wage-capping Bill 124, which disproportionately affects women workers.
I'm calling on the Premier to get serious about closing the gender wage gap by reinstating the Pay Transparency Act and immediately repealing Bill 124."
To see Schreiner's full question in the House: https://youtu.be/GbkLzxEZ0dU
-30-