For more information, please contact
John Chenery
Schreiner outlines vision for Ontario in address to candidates
April 10, 2022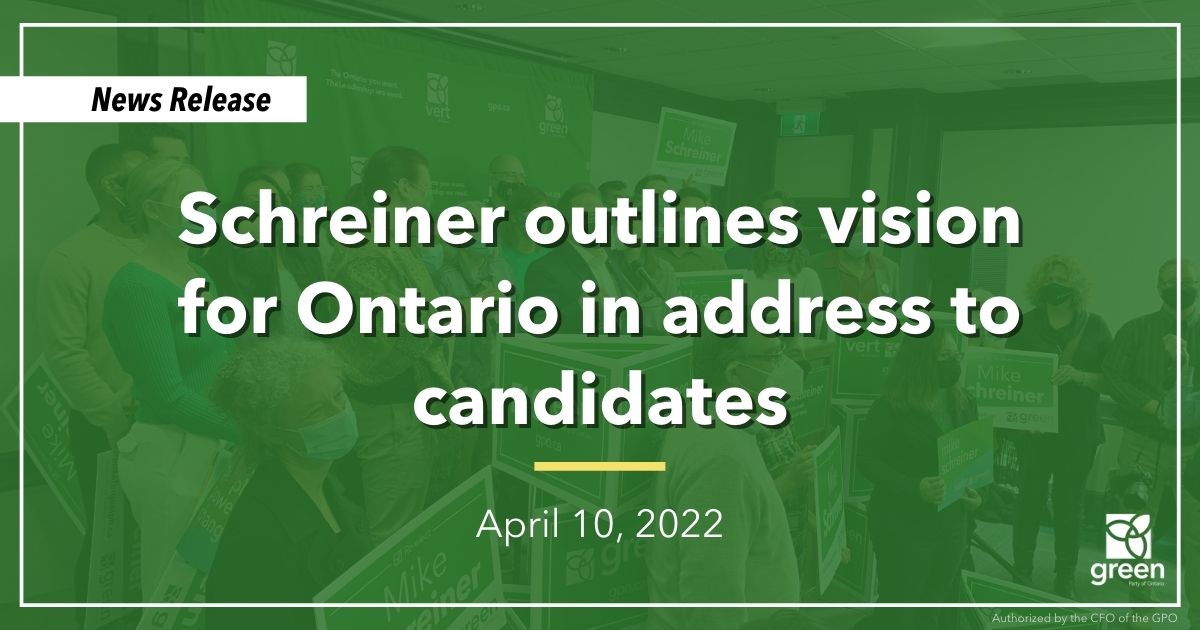 KITCHENER — Today, Leader Mike Schreiner addressed Ontario Greens candidates from across the province and outlined his vision for a greener, more caring and more prosperous Ontario.
"I'm here today because the other parties are not up to the job," Schreiner said in his keynote address in Kitchener. "They offer zero measures or half measures that will — at best — only paper over the cracks in Ontario's foundation.
"We can act now to build a more caring society, connected communities and a new climate economy. Together we can transform Ontario from a climate failure into a world leader.
"We have real, new solutions to old problems."

On April 9th and 10th, Ontario Greens candidates gathered from across the province to attend a campaign-readiness bootcamp in preparation for the June election.
"We have such a talented and diverse group of candidates," Schreiner said in his address to candidates, which was the marquee event of the weekend. "Your communities, and Ontario, need your voices at Queen's Park.
"Thank you for your great work, time and effort," Schreiner concluded. "Let's keep pushing. This is the Green moment. Together we can make it happen."
-30-