For more information, please contact
John Chenery
Keagan Gilfillan nominated as Ontario Greens candidate in Sault Ste. Marie
April 5, 2022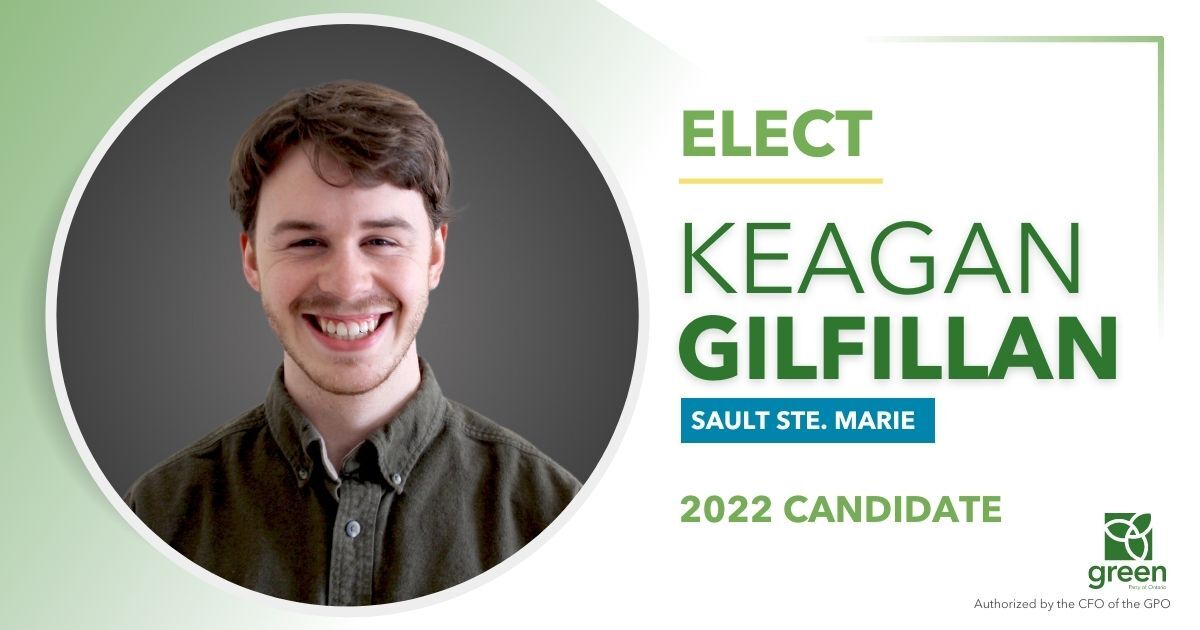 SAULT STE. MARIE — The Green Party of Ontario is proud to announce that Keagan Gilfillan has been nominated as its candidate for Sault Ste. Marie ahead of the 2022 provincial election.
"I'm extremely proud to call Sault Ste. Marie home. And I'm now looking to give back to the community that has already given me so much," Gilfillan said. "Through the creation of affordable housing, a people-centered approach to healthcare, and holistic environmental stewardship, we can build a greener, more caring future for everyone."
"Keagan is committed to creating a better future for the people of Sault Ste. Marie.," Ontario Greens Leader Mike Schreiner said. "The toughest challenges facing Ontario like the climate and housing crises are hitting young Ontarians the hardest. We need youth voices like Keagan's at the table if we want to build a greener, more affordable, and healthier Ontario."
Before beginning his Honours B.A. in Political Science at Algoma University, Gilfillan worked in various roles in the construction industry where he gained invaluable experience that has helped shape his worldview, in particular on the need to build more affordable housing.
Gilfillan often spends his free time exploring the many local trails and parks in Sault Ste. Marie, which has helped strengthen his bond with the community and nature.
-30-