For more information, please contact
Cecilia Stuart
Mike Schreiner visits Hamilton & Halton to highlight local Green solutions
April 4, 2022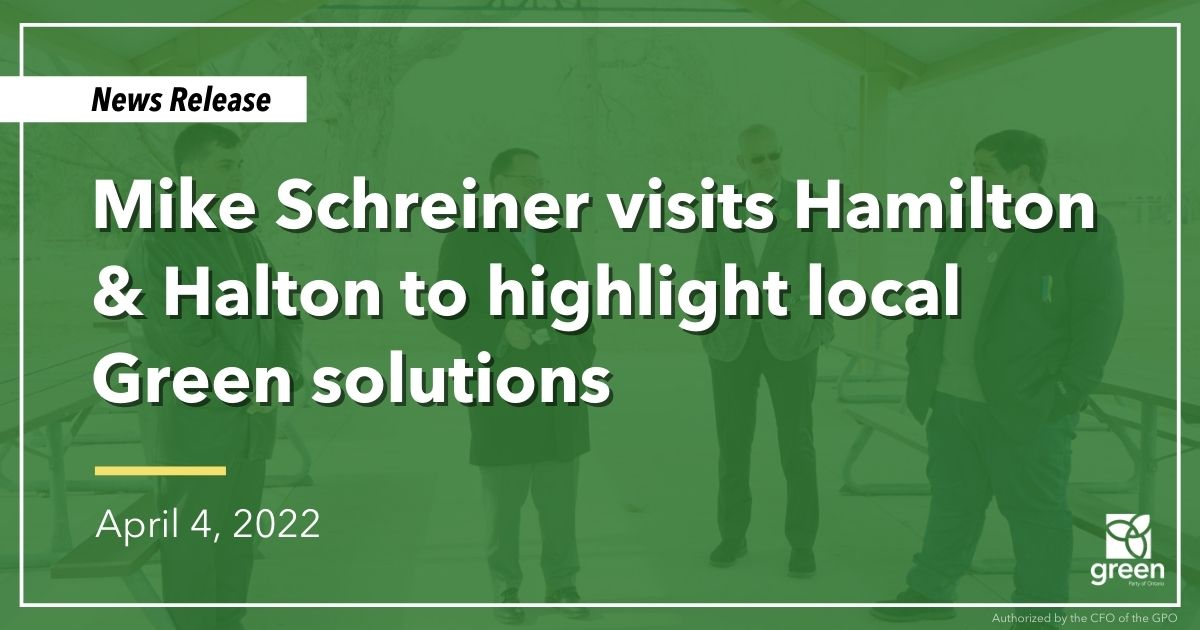 HAMILTON/HALTON — Ontario Greens Leader Mike Schreiner was in Hamilton, Burlington and Oakville today to highlight the party's retrofit and green building program and meet with residents to discuss Green solutions to the challenges facing the region.
"It's amazing to see Green solutions in action," Schreiner said following a tour of local non-profit Green Venture's Ecohouse project.
"By making buildings more energy efficient, we can create better jobs, help people and businesses permanently cut their utility costs and crush climate pollution all at the same time. It's a win-win-win."
Ontario Greens are committed to investing $16 billion over four years to accelerate and scale up net-zero building upgrades that will create new businesses, new careers and new uses for Ontario lumber while permanently cutting utility bills.
Scheriner also joined local candidates Kyle Hutton for Burlington, Ali Hosny for Oakville–North Burlington and Bruno Sousa for Oakville to meet with residents and discuss Green solutions to local challenges.
"Ontario Greens have real solutions to local problems," said Schreiner. "Whether it's addressing the housing affordability crisis while protecting farmland and nature, creating good, green jobs by investing in the new climate economy, or making life more affordable by slashing energy bills and ending expensive commutes.
"And we have great local candidates leading the way who will be strong voices for their communities at Queen's Park."
-30-