For more information, please contact
Cecilia Stuart
Schreiner calls on Doug Ford to take the housing crisis seriously and invest in 160K affordable homes
March 31, 2022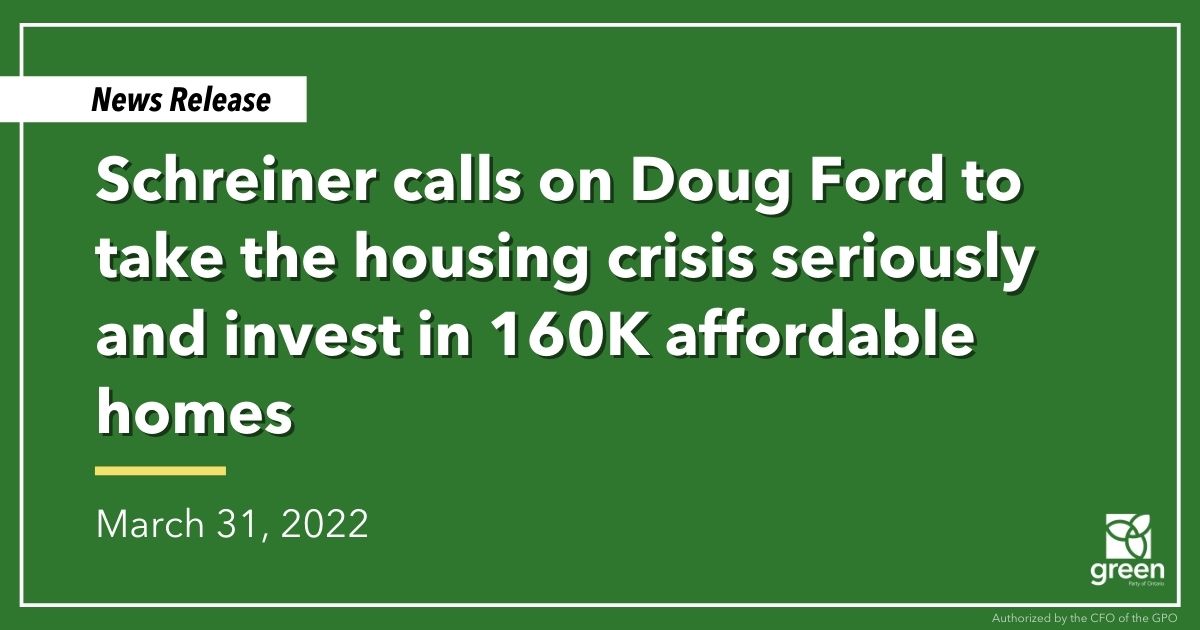 TORONTO — Mike Schreiner rose in the legislature today to call on the government to properly address the housing affordability crisis:
"Yesterday the government tabled a bill that fails to address the housing affordability crisis.
The Premier clearly doesn't understand the severity of the housing crisis or the urgent need to address it.
The bitter irony of the government's housing bill is that it doesn't actually help build homes that people can afford. This bill could have included real solutions, like our policy to build 160,000 affordable homes over 10 years.
By refusing to do anything concrete to create affordable homes, this government has given up on an entire generation of Ontarians.
It feels like this government is treating the housing crisis like the climate crisis: complete denial.
I'm calling on the government to take the housing crisis seriously and build 160,000 new affordable homes so everyone can have an affordable place to call home."
To see the Ontario Greens' housing strategy to build livable and affordable communities: gpo.ca/housing
-30-