For more information, please contact
John Chenery
Put kids' mental health first and end EQAO testing
March 30, 2022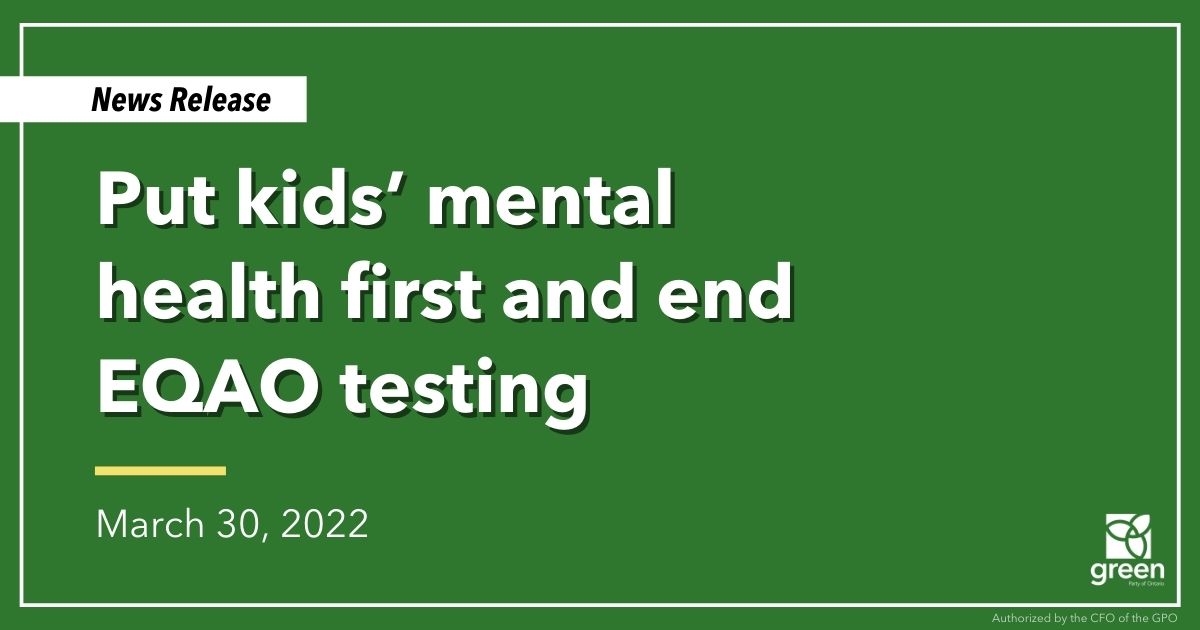 TORONTO — At yesterday's virtual news conference announcing the Ontario Greens' children's mental health strategy alongside Leader Mike Schreiner, Education Critic and candidate for Parry Sound-Muskoka Matt Richter doubled down on the party's call to end EQAO standardized testing.
"The EQAO tests were already a source of stress and anxiety pre-pandemic," Richter said.
"And educators have seen how much COVID-19 and online learning has disrupted learning and impacted kids' mental health.
"Yet the government wants a student in grade 3 that has not experienced an uninterrupted year since kindergarten to prioritize a standardized test? It's simply irresponsible."
Ontario Greens have long called for an end to EQAO testing and will continue to call on the government to end the unnecessary and financially wasteful procedure once and for all.

Please find the full recording of yesterday's news conference here: https://www.youtube.com/watch?v=DbwBTlM_aSc&feature=youtu.be
-30-