For more information, please contact
Cecilia Stuart
Priyan de Silva nominated as Ontario Greens candidate in Scarborough–Rouge Park
March 30, 2022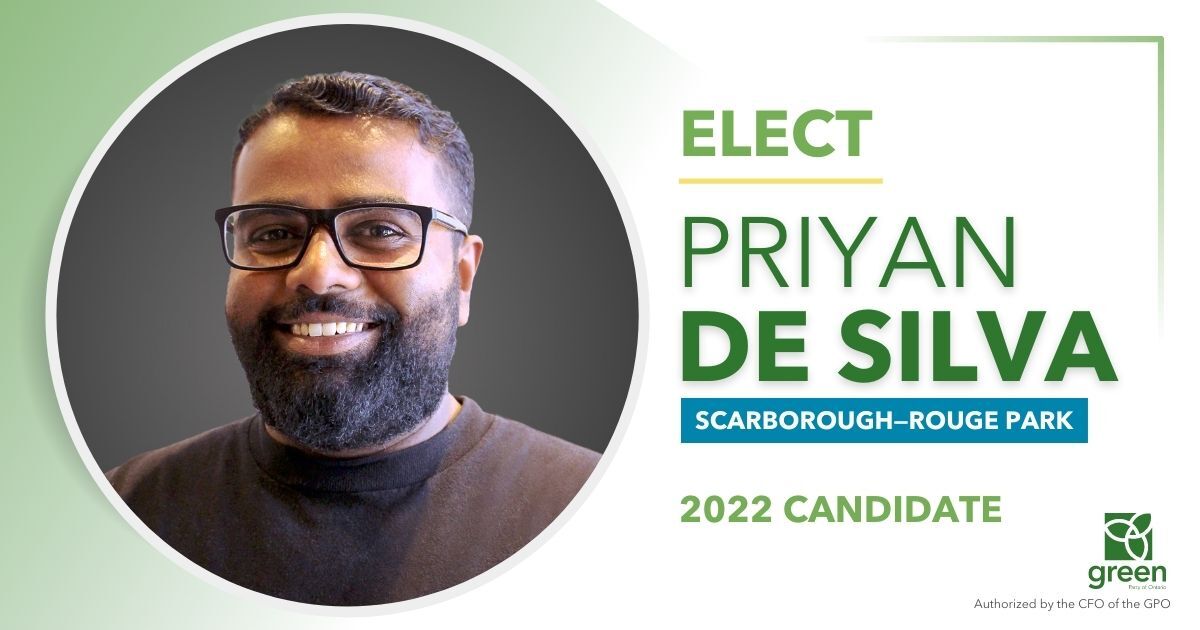 SCARBOROUGH — The Green Party of Ontario is proud to announce that Priyan de Silva has been nominated as its candidate for Scarborough-Rouge Park ahead of the 2022 provincial election. He previously ran for the Ontario Greens in the 2016 by-election and 2018 provincial election.
De Silva is eager to bring his years of community activism and his nearly two decades of experience working in public education to Queen's Park to help build a greener, more caring and more equitable Scarborough.
"Priyan has an authentic understanding of the issues that matter most to his neighbours," Ontario Greens Leader Mike Schreiner said. "He has strong experience as a previous candidate and community activist and is a welcome addition to our growing Ontario Greens team."
"Ontario Greens are tackling some of the most important issues of our time, including climate change and housing affordability," de Silva said. I'm proud to run for this party and join them in making real change that will benefit Scarborough now and for generations to come."
De Silva is committed to inspiring and lifting up local youth voices to ensure no one is left behind.
-30-