For more information, please contact
Cecilia Stuart
More is needed to address rampant speculation & financialization in housing
March 30, 2022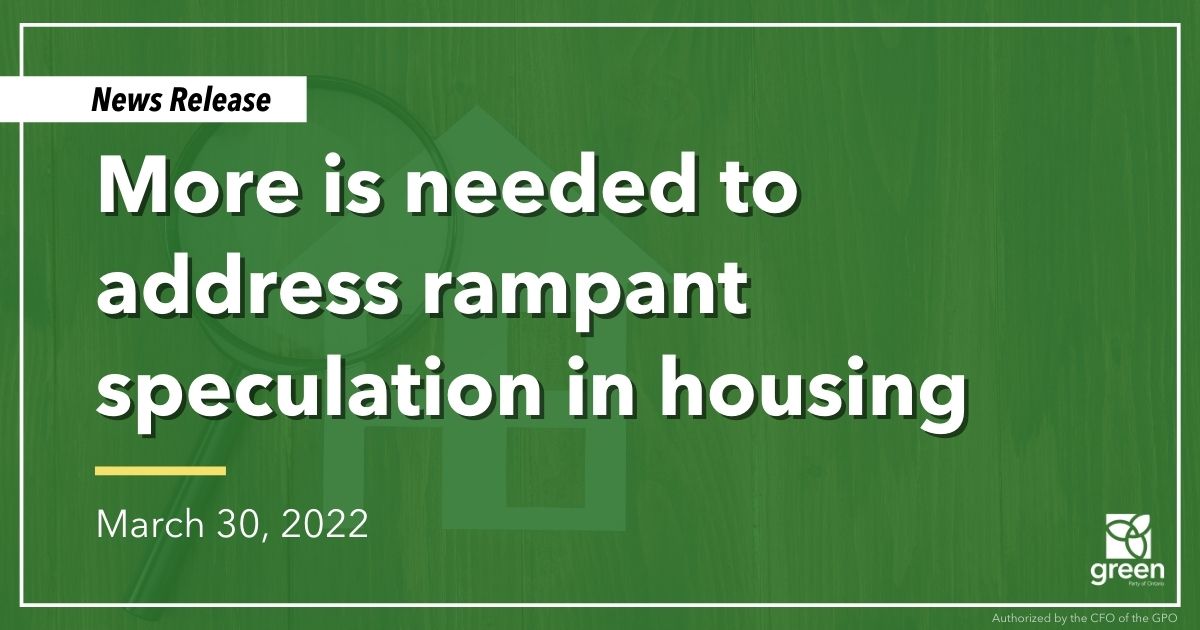 TORONTO — Mike Schreiner made the following statement in response to news that the Ontario government is increasing the Non-Resident Speculation Tax to 20 per cent and expanding it provincewide:
"For the past year, Ontario Greens have called on the government to expand the Non-Resident Speculation Tax (NRST) to cover the entire province and increase the rate from 15% to 20%.
To learn that the government finally implemented this important policy is a Green win and welcome news. It will help reduce speculation and raise revenue that can be used to build affordable housing.
But this policy alone will not solve the housing crisis.

To properly address rampant speculation and the financialization of housing, Ontario Greens are calling for the Ford government to:
Implement a province-wide vacant homes tax and apply it to resident and non-resident owners of vacant homes
Create a task force to adequately address the financialization of housing
Place stronger regulations on short-term vacation rentals
More supply without investments in deeply affordable housing and important tools like these to combat speculation will result in more of the same: deep-pocketed investors buying up properties in unprecedented numbers, which will make life even more unaffordable for Ontarians.
Homes should be for people first. Not wealthy speculators."
For more information on the Ontario Greens' housing strategy to build livable and affordable communities: gpo.ca/housing
-30-