For more information, please contact
Cecilia Stuart
Repeal Bill 124 to help shore up Ontario healthcare
March 29, 2022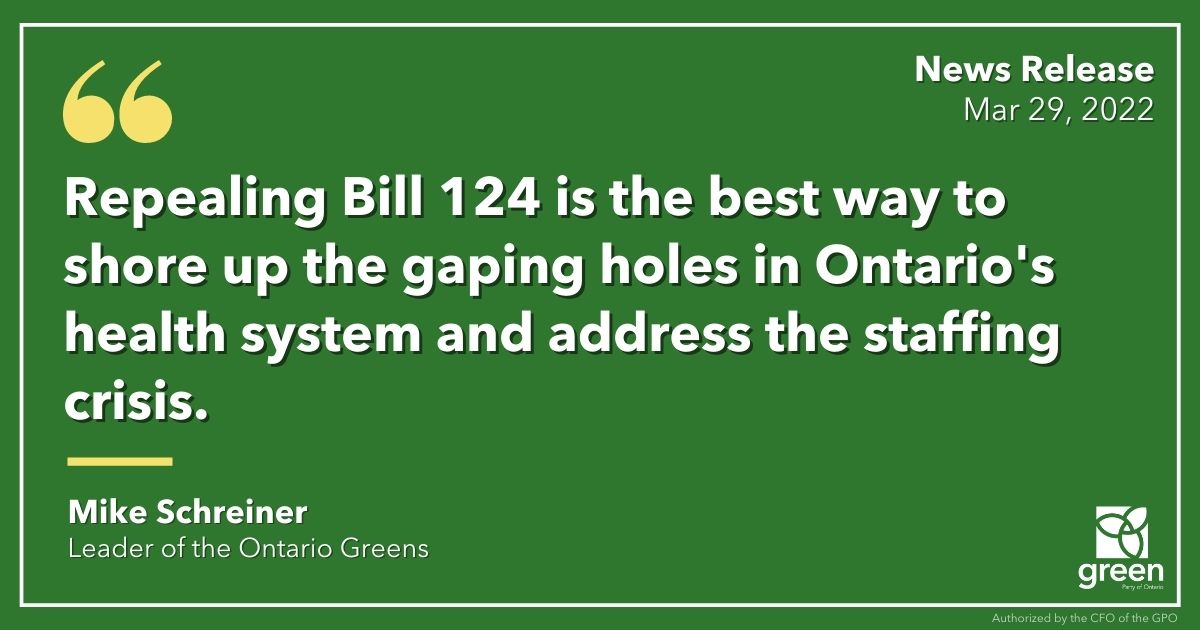 TORONTO — Mike Schreiner made the following statement in response to the government's announcement this morning, including that pandemic pay will be made permanent for PSWs:
"Doug Ford needs to immediately repeal Bill 124 so health-care workers can bargain for a fair wage and important benefits like mental health supports.
That's the best way to shore up the gaping holes in Ontario's health system and address the staffing crisis.
Health-care workers across the province are leaving in droves, burnt out and exhausted from poor working conditions. They deserve better.
Repealing Bill 124 is a key step that will help address the current health crisis, prepare us for future public health emergencies, and build a more resilient, caring and healthy Ontario."
-30-