For more information, please contact
John Chenery
Jamaal Blackwood nominated as Ontario Greens candidate in Brampton East
March 28, 2022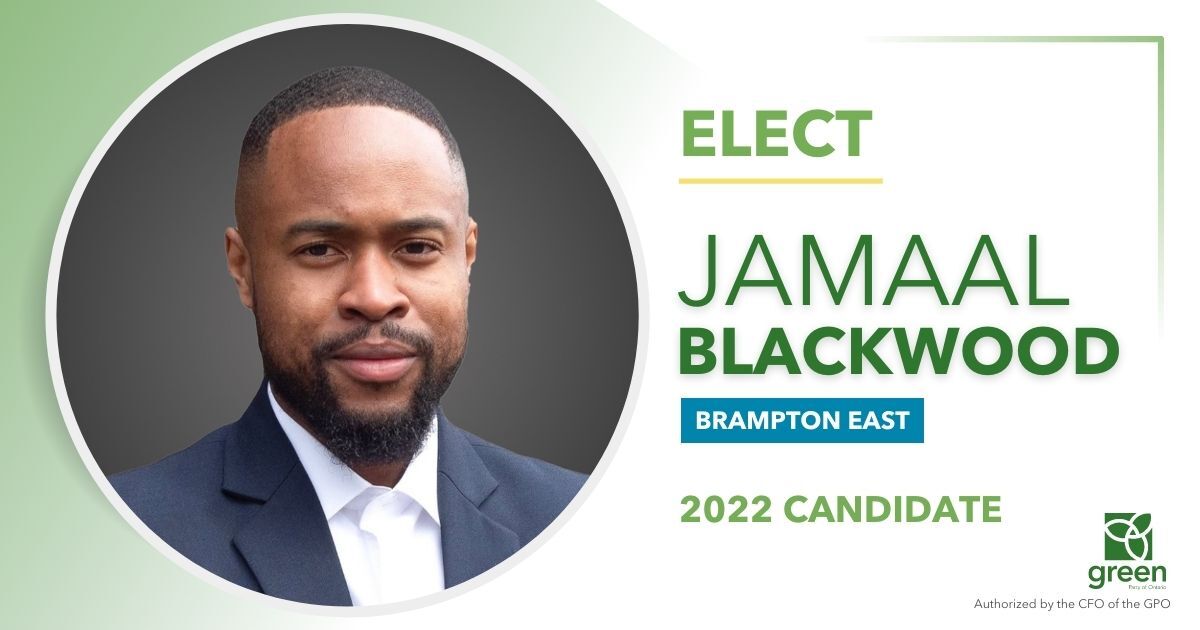 BRAMPTON — The Green Party of Ontario is proud to announce that Jamaal Blackwood has been nominated as its candidate for Brampton East ahead of the 2022 provincial election.
A youth activist in his community, Blackwood believes in the ability of young people to solve today's most pressing issues, like the climate emergency and the housing affordability crisis.
"We need more passionate, youth voices like Jamaal's at Queen's Park," said Ontario Greens Leader Mike Schreiner. "Youth are on the frontlines of the biggest challenges facing Ontario, including the climate and housing crises. Their voices deserve and need to be heard."
"I'm excited to elevate the voices of Brampton East and become a strong representative for my community at Queen's Park," Blackwood said. "I believe in the power of youth and want to lift them up to create real, meaningful impact and change — not just the lip-service that so many status quo politicians offer."
Blackwood got his first taste of politics in 2018 while advocating for the creation of youth-focused innovation hubs to be created across the city.
-30-