For more information, please contact
Cecilia Stuart
Ford fails again to protect the places we love and need
March 25, 2022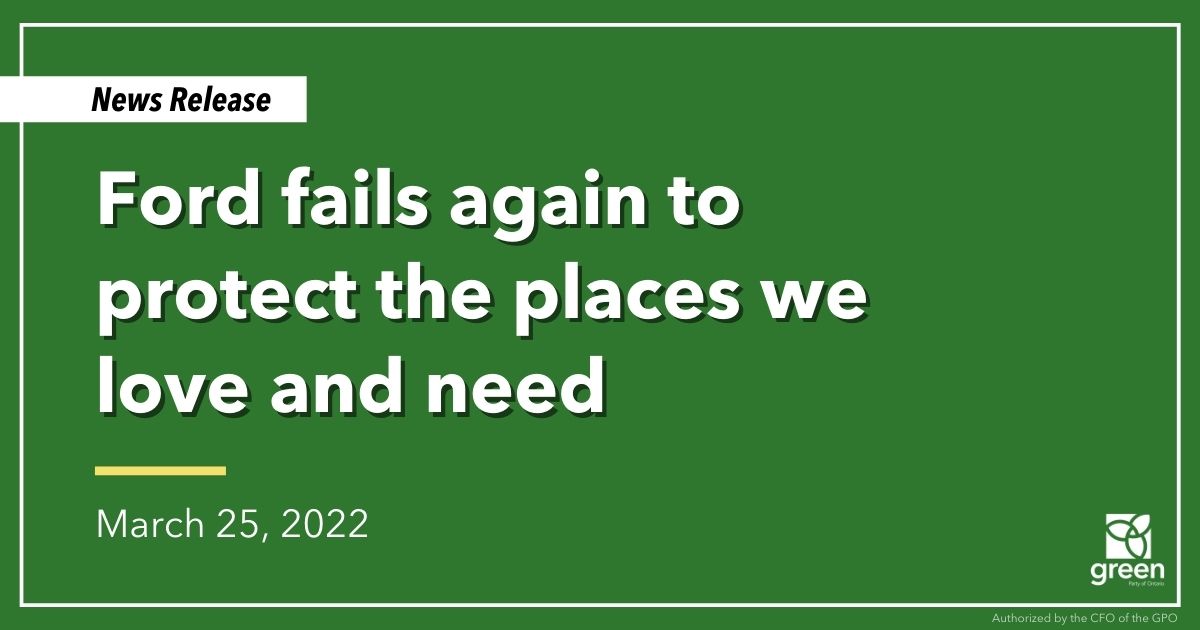 TORONTO — Ontario Greens leader Mike Schreiner reacted to today's disappointing Greenbelt expansion proposal:
"The Premier has made it clear today that his sprawl agenda comes before the protection of our environment and the places we love.
Actions speak louder than words and this government is proving, yet again, it does not want to protect the integrity of the Greenbelt.
Ford has spent the past three years trying to pave over wetlands and farmland. He's fought tooth and nail to silence any voices who protect the environment, including Conservation Authorities. And he's hellbent on building expensive highways that run right through the Greenbelt, like Highway 413 and the Holland Marsh Highway.
It is deeply disappointing that after all of the government's talk about expanding the Greenbelt to include the Paris Galt Moraine, they refuse to do so. Phase 1 of the public consultation process showed overwhelming support to include the Paris Galt Moraine in the Greenbelt, but Ford has put insider interests ahead of what the people want and need.
Greens will continue to push for Greenbelt expansion to protect water, farmland and the places we love."
-30-