For more information, please contact
John Chenery
Philip Piluris nominated as Ontario Greens candidate in Vaughan–Woodbridge
March 18, 2022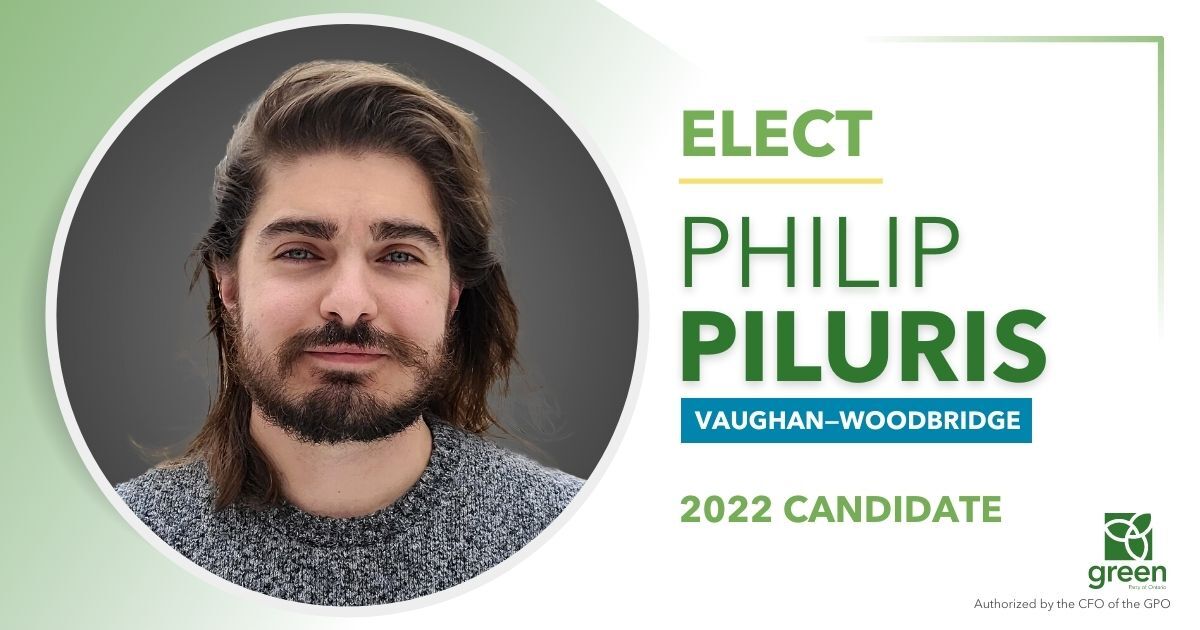 WOODBRIDGE — The Green Party of Ontario is proud to announce that Philip Piluris has been nominated as its candidate for Vaughan-Woodbridge ahead of the 2022 provincial election.
Raised in Woodbridge, Piluris is a lifelong environmentalist and advocate for social, economic and housing equity and mental health.
"Every day I'm witness to injustices like discrimination against marginalized communities, pollution, sky-high housing costs," Piluris said. "We can do better and build a greener, fairer and more affordable Woodbridge with real solutions like a guaranteed livable income, affordable housing and mental health care and real climate action."
"Philip is a passionate advocate for everything the Ontario Greens stand for, including climate action, mental health and housing," said Ontario Greens Leader Mike Schreiner "His dedication to these key issues will help make Woodbridge a more caring, healthy and equitable community."
Piluris has an academic background in ecology and has spent over a decade researching the effects of the climate crisis. He is committed to building a livable future and more sustainable world for many generations to come.
-30-