For more information, please contact
John Chenery
Bruno Sousa nominated as Ontario Greens candidate in Oakville
March 15, 2022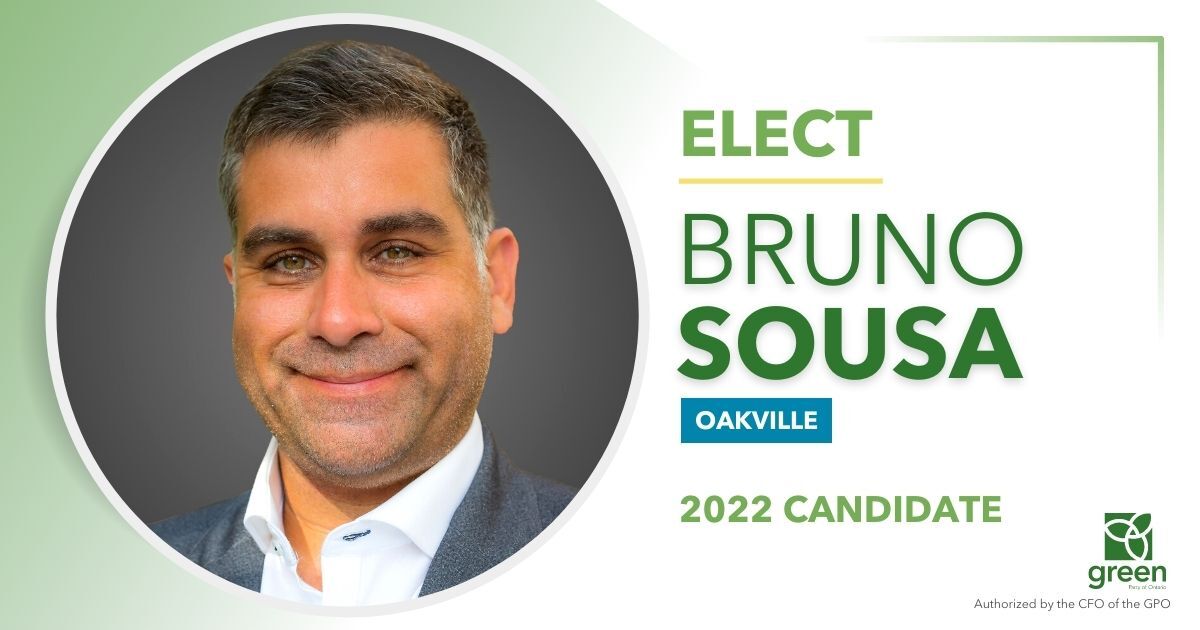 OAKVILLE — The Green Party of Ontario is proud to announce that Bruno Sousa has been nominated as its candidate for Oakville ahead of the 2022 provincial election.
Sousa is a green entrepreneur, seasoned business owner and long-standing member of the Oakville community.
"Bruno has contributed to the Oakville community as an entrepreneur, business owner and proud father," said Ontario Greens Leader Mike Schreiner. "He's a leader in the new climate economy and will help Oakville seize the opportunity of good, green jobs."
"Climate action is job action," Sousa said. "Through green technology and accountable leadership, we can build a more prosperous and sustainable Ontario."
Sousa has also volunteered his time and talents for a number of charities and non-profits in the Oakville community.
-30-