For more information, please contact
Cecilia Stuart
Ontario Greens echo calls for inquiry into Thunder Bay Police Service
March 11, 2022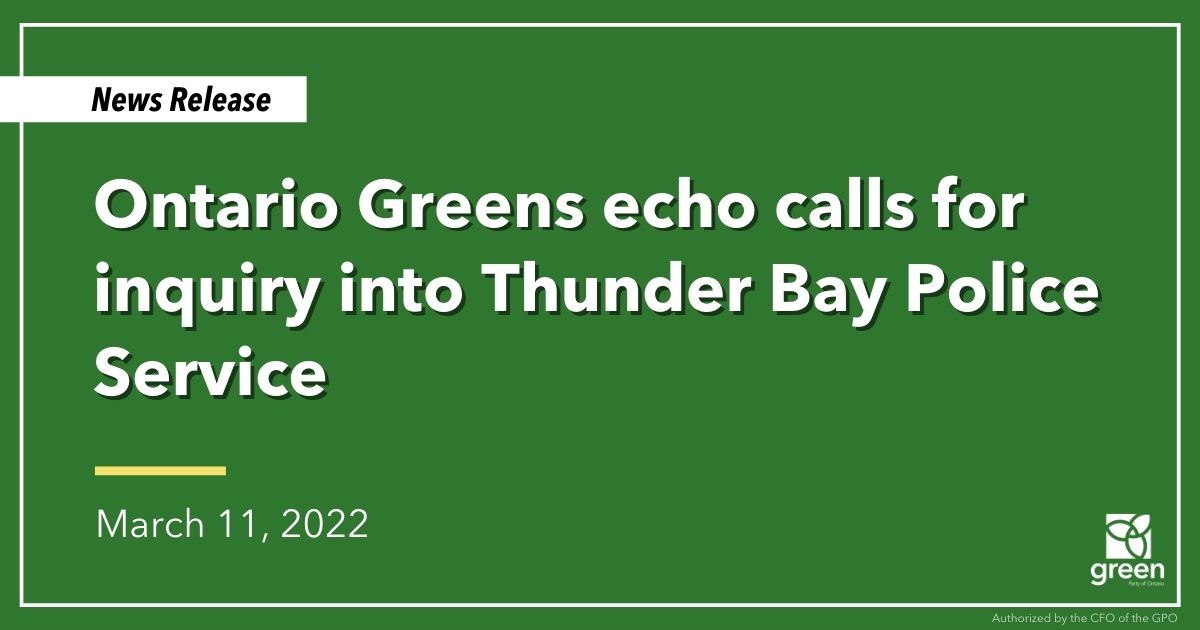 THUNDER BAY — Mike Schreiner made the following statement:
"The recent reports highlighting systemic racism in the Thunder Bay Police Service (TBPS) and concerns with the investigations of 14 Indigenous people who died suddenly are extremely disturbing.
This issue needs to be addressed urgently.
And so Ontario Greens fully support the calls from Indigenous leaders, including MPP Mamakwa, for an immediate inquiry into the TBPS and for Ontario Provincial Police (OPP) oversight.
According to reports, there are 25 unresolved cases of missing and murdered Indigenous women and girls (MMIWG) cases in Thunder Bay that should be reviewed.
Indigenous families deserve peace of mind. The deaths of their sisters, daughters, and family members should not be ignored.
I support and echo the calls from Indigenous leaders for an inquiry into the TBPS."
-30-