For more information, please contact
Cecilia Stuart
Climate chaos will cost us more
March 10, 2022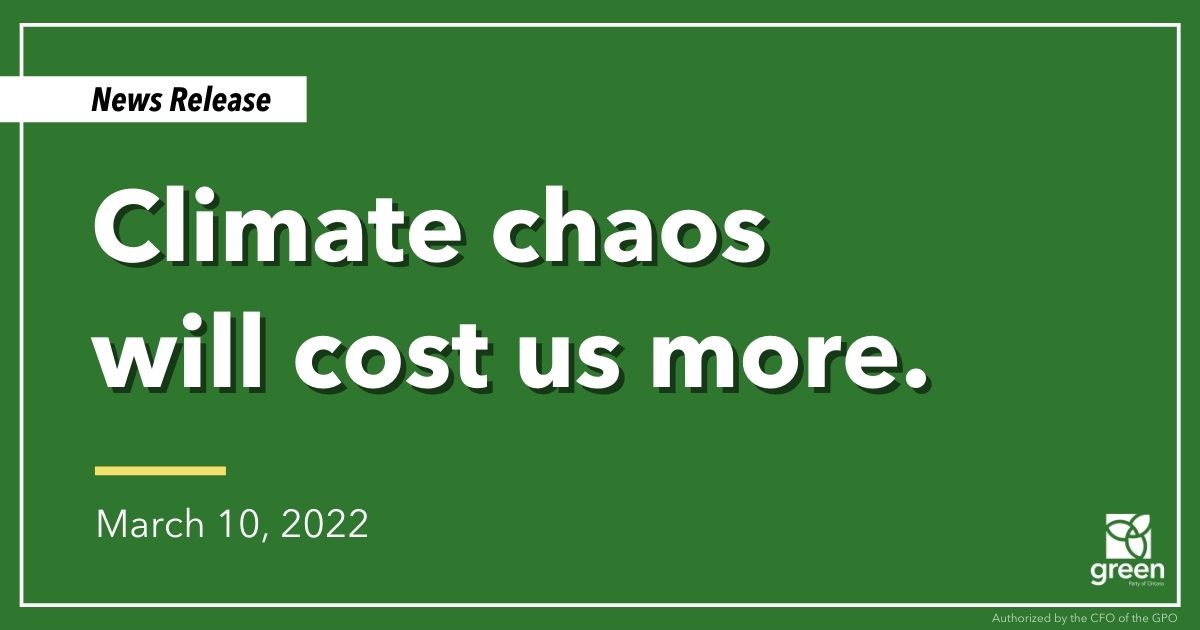 QUEEN'S PARK — Mike Schreiner made the following statement in response to the Financial Accountability Office's long-term budget outlook:
"Today's report from the Financial Accountability Office states that the climate crisis will have significant and lasting impacts on the economy.
Climate disasters like floods, droughts, storms and wildfires will only become more severe, frequent and expensive, and will cost Ontario dearly — in particular on infrastructure.
We need to act now to crush climate pollution, protect the nature that protects us from climate chaos, and build the new climate economy.
Ontario Greens will:
Implement a carbon budget and cut Ontario's climate pollution in half by 2030 and to net-zero every year from 2045
Work with Indigenous peoples to protect 25% of Ontario nature by 2025 and 30% by 2030
Create a $2 billion per-year Climate Adaptation Fund to support municipalities with green and resilient infrastructure."
For more information on the Ontario Greens' Roadmap to Net-Zero climate plan: gpo.ca/climate
-30-