For more information, please contact
Cecilia Stuart
Inclusion of climate education in new science curriculum a win for Ontario Greens
March 8, 2022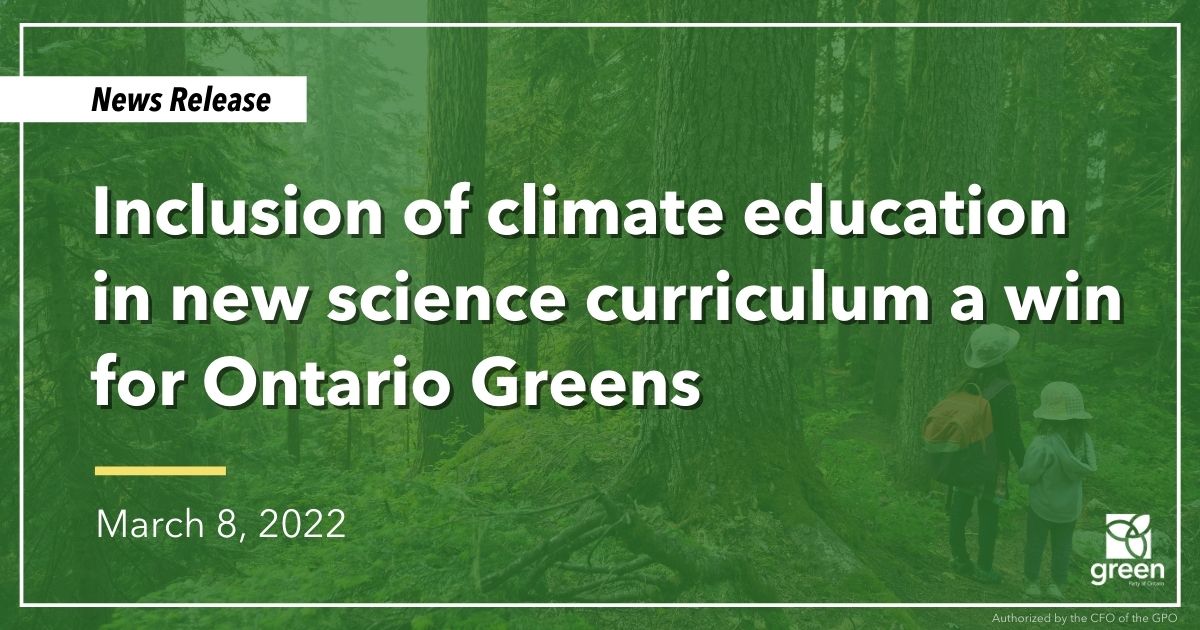 TORONTO — For years, the Ontario Greens have called for the inclusion of climate education in the Ontario curriculum, and the government finally listened.
"This is a Green win," said Ontario Greens Leader Mike Schreiner. "Many teachers and schools have gone above and beyond to teach about the climate crisis, even though it wasn't required, and we thank them for that.
"Youth are on the frontlines of the climate emergency, and climate education needs to be a fundamental part of the learning experience in Ontario."
Ontario Greens Education Critic and candidate for Parry Sound—Muskoka Matt Richter said that in addition to curriculum updates, students need more access to learning and mental health supports.
"After two years of learning disruption and unpredictability, everything is not ok. Class sizes need to be lowered so students can get the support they need. And student mental health needs to be a priority."
Ontario Greens will reduce youth mental health wait times to 30 days or less and ensure students can seamlessly connect to community mental health professionals that are located at or near schools.
For more information on the GPO's mental health platform: gpo.ca/mentalhealth
-30-