For more information, please contact
Cecilia Stuart
Schreiner calls on Doug Ford to double ODSP rates
March 7, 2022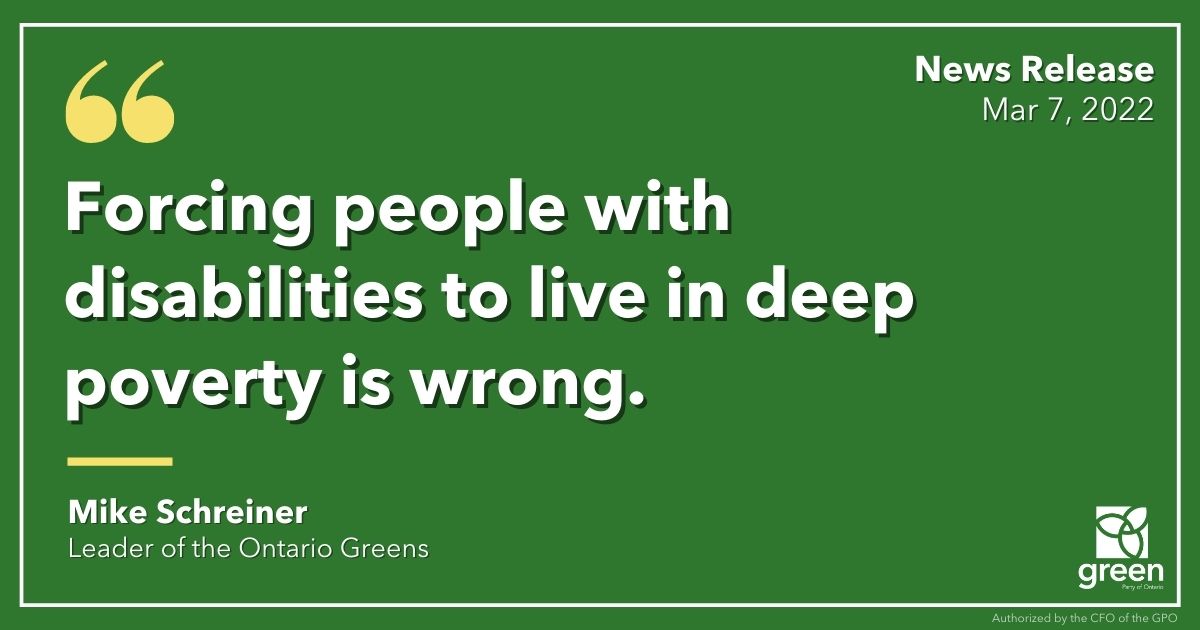 QUEEN'S PARK — Mike Schreiner rose in the House to call on the Premier to double the rates of the Ontario Disability Support Program (ODSP):
"Life is getting more and more expensive in Ontario, and the affordability crunch is hitting Ontarians with disabilities the hardest.
The average rent for a one bedroom apartment is over $1,000 a month, and even higher in cities like Toronto.
Yet the basic needs and shelter allowance for ODSP is just $1,169 a month — an amount that hasn't kept up with record levels of inflation or increased at all since 2018.
Forcing people with disabilities to live in deep poverty is wrong.

People with disabilities are hurting. And it's not right. Over 50% of people on social assistance go days without food, forced to choose between putting dinner on the table or keeping a roof over their head.
Despite all this, last week we learned that the Ford government underspent on social services by $1.2 billion in the past three quarters. Something has to change.
I'm calling on the Premier to do the right thing and double the rates for ODSP in the spring budget."
You can find the full recording of Schreiner's question here: https://youtu.be/Y8Etc4NNK_4
-30-