For more information, please contact
John Chenery
About Mike
Mike Schreiner, Leader of the Green Party of Ontario and MPP for Guelph, is the first Green MPP elected to the Ontario Legislature in 2018.
Doug Ford bringing a little red shovel in fight against climate emergency
March 1, 2022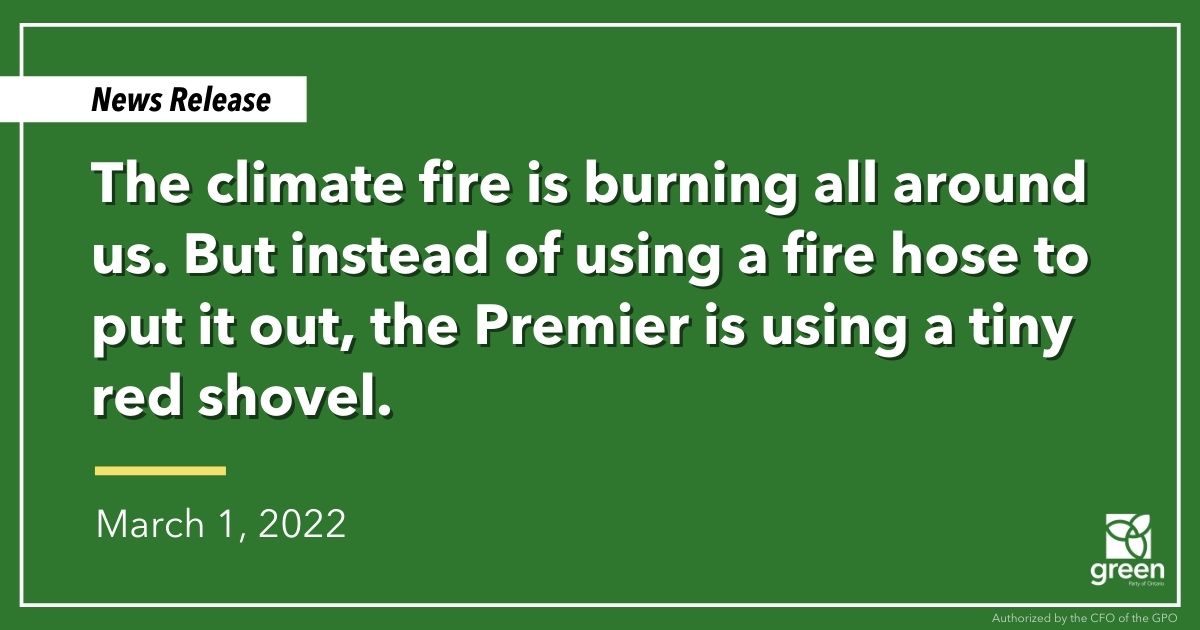 QUEEN'S PARK — Mike Schreiner rose in the House to call out the government on their failure to address the climate emergency:
"Yesterday's Intergovernmental Panel on Climate Change (IPCC) report was the bleakest warning of the climate emergency yet.
The climate fire is burning all around us. But instead of using a fire hose to put it out, the Premier is using a tiny red shovel.
Ramping up gas plants, supercharging sprawl and climate pollution with projects like Highway 413 and the Holland Marsh Highway, and paving over the wetlands that protect us from climate disasters like expensive flooding will make the crisis worse.
Will the government finally make the climate emergency a priority and commit to crushing climate pollution and permanently protecting wetlands?"
-30-