For more information, please contact
Cecilia Stuart
Ontario Greens will create good, green jobs
February 23, 2022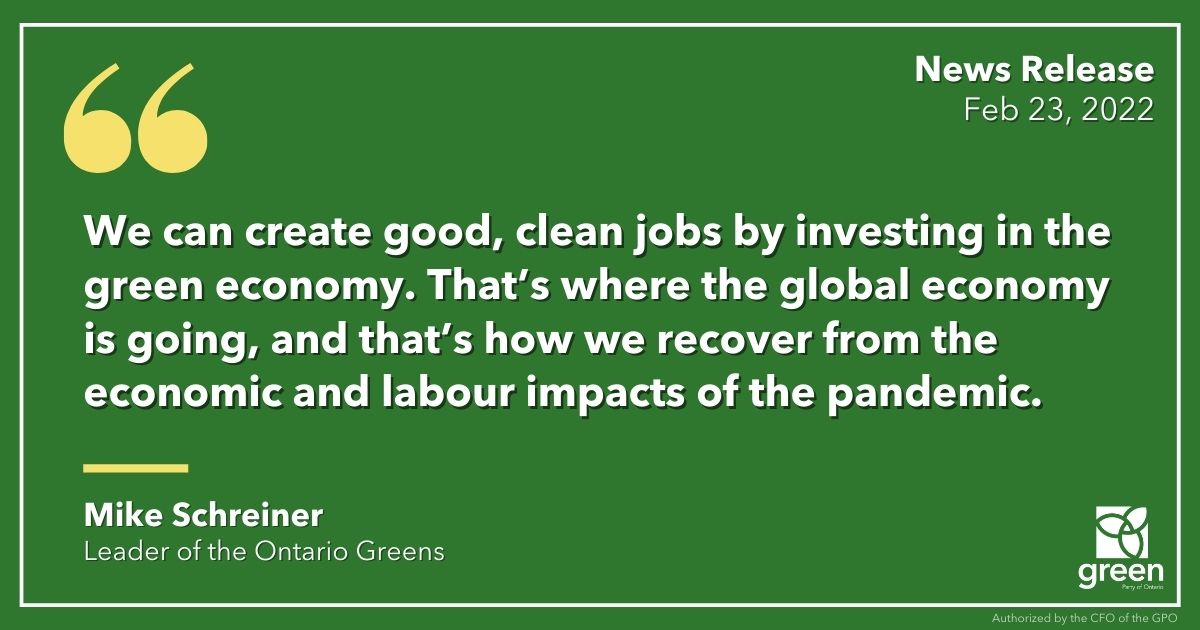 QUEEN'S PARK — Mike Schreiner released the following statement in response to this morning's Financial Accountability Office (FAO) labour market report: 
"We can create good, clean jobs by investing in the green economy.
That's where the global economy is going, and that's how we recover from the economic and labour impacts of the pandemic.
Ontario can be a green economy giant. But it's going to take political will.
We have a real plan for real climate and job action.
Ontario Greens will:
Launch a retrofit and green building program that will create hundreds of thousands of jobs, reduce climate pollution and permanently cut energy bills
Train a diverse workforce by providing one year of free tuition and apprenticeships for 60,000 diverse young people in new, green careers at Ontario community colleges
Support green businesses and innovators with a climate bank and green technology fund"
-30-