For more information, please contact
John Chenery
Schreiner renews call for non-profit supports on Non-Profit Appreciation Week
February 15, 2022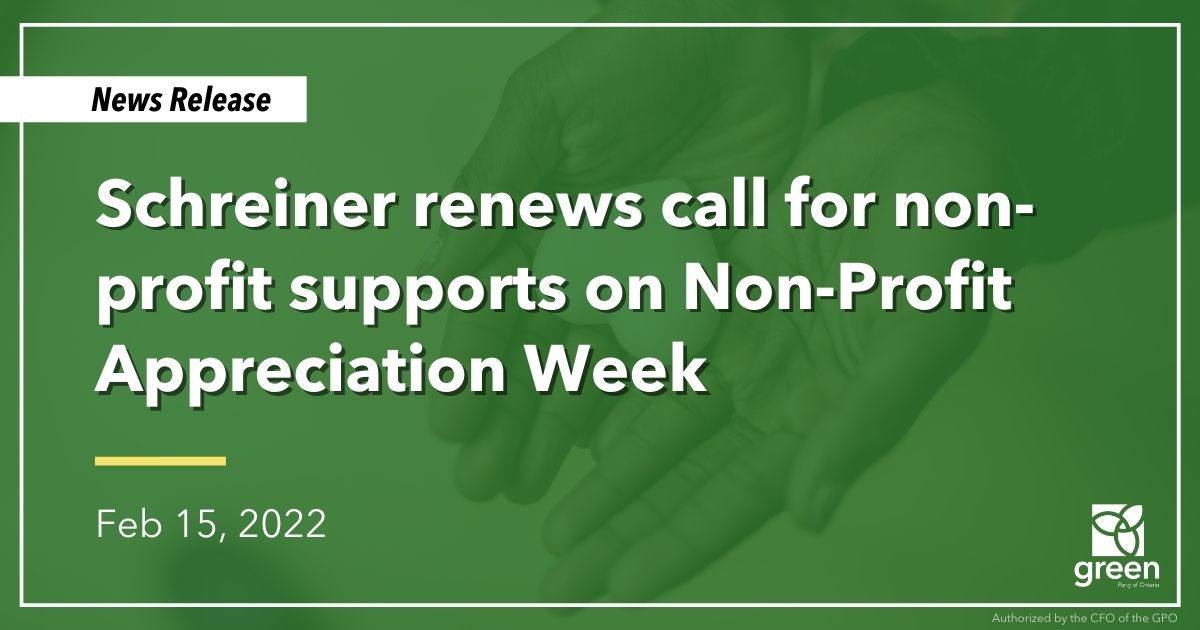 TORONTO — Mike Schreiner made the following statement on Non-Profit Appreciation Week:
"On Non-Profit Appreciation Week, I want to recognize and say thank you to all the invaluable non-profits who continuously uplift, heal and support Ontarians across different sectors.
Many non-profits have been on the frontlines mitigating the fallout from the COVID-19 pandemic. And they are suffering from the latest round of pandemic-related restrictions that have not been accompanied by financial support.
That's why I'm renewing my call for the government to implement key asks from the Ontario Nonprofit Network, including:
Create a targeted support program for non-profits in Ontario that have specifically been impacted by COVID-19 closures to support their operating expenses
Legislate 10 permanent paid sick days and repeal Bill 124 so non-profits can recruit and retain the workforce they need to remain open and viable
Provide funding for the purchasing of health and safety equipment including PPE and HEPA filters
Tens of thousands of non-profits across Ontario provide essential services in housing, education, social services, health and the arts.
We can't risk losing any more."
-30-