For more information, please contact
Cecilia Stuart
Ford steel announcement undermined by Highway 413 and gas plant plans
February 15, 2022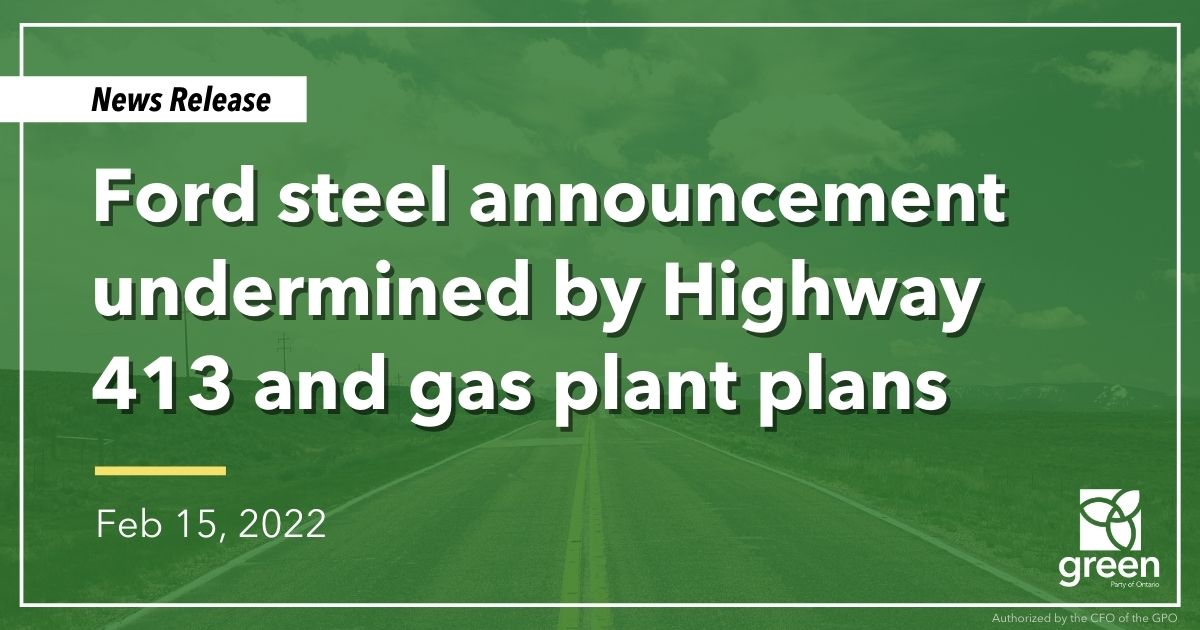 TORONTO — Mike Schreiner made the following statement in response to Doug Ford's announcement on clean steel and electric vehicles in Hamilton this morning:
"This morning's announcement is completely undermined by Doug Ford's Highway 413 and gas plant plans and refusal to make electric vehicles (EVs) affordable.
Highway 413 alone will unleash 17.4 million tonnes of climate pollution by 2050 — that's more than the entire City of Toronto emitted in 2018. And the Premier's plans to ramp up gas plants will increase climate pollution by 300%.
Ontario Greens are calling for an EV manufacturing strategy. And while I'm glad the government is finally listening, Doug Ford's stubborn refusal to make EVs more affordable will limit widespread adoption and make life less affordable for people. Driving electric should be an option accessible to all Ontarians.
Ontario Greens have a plan to:
Cancel Highway 413 and stamp out expensive urban sprawl and invest in transit and 15 minute communities instead

Double renewable energy and storage by 2025 and phase out gas plants this decade

Make EVs more affordable and accessible, including cash incentives of up to $10,000 for buying a fully electric car"
For more information on the Ontario Greens' Roadmap to Net-Zero climate plan: gpo.ca/climate
-30-