For more information, please contact
John Chenery
Is Ford hiding cuts to social services?
February 8, 2022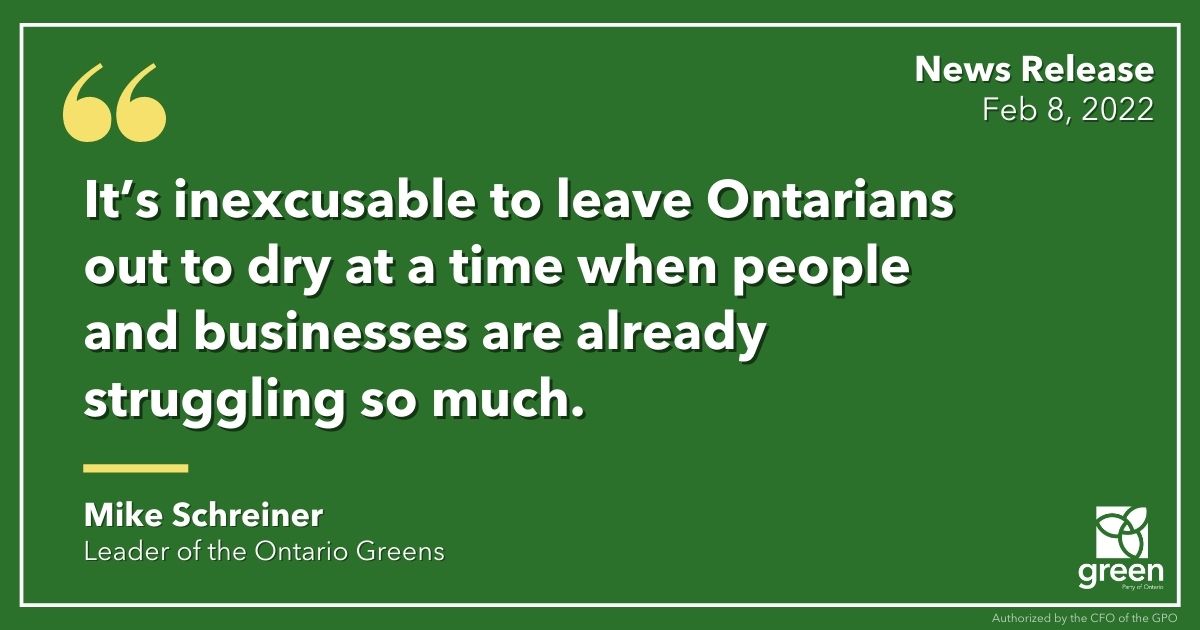 TORONTO — Mike Schreiner released the following statement in response to the FAO report released today:
"Doug Ford needs to fess up on what his plans are for our social services like health care and education.
Today's FAO report projects spending shortfalls in key social services such as health, children and family services and education, noting the significant amount of funds unallocated to spending.
It's inexcusable to leave Ontarians out to dry at a time when people and businesses are already struggling so much.
We've been through a very tough two years. Gaps in our social safety net have been widely exposed.
Businesses are closing down permanently, seniors suffer because of understaffing in long term care and nurses are burnt out and leaving the profession in unprecedented numbers.
Ontarians deserve better. It's time for Doug Ford to be honest about his plans and start making the investments needed for a green and caring recovery."
-30-