For more information, please contact
Cecilia Stuart
Ford needs to commit to repealing Bill 124 at ONA meeting
February 3, 2022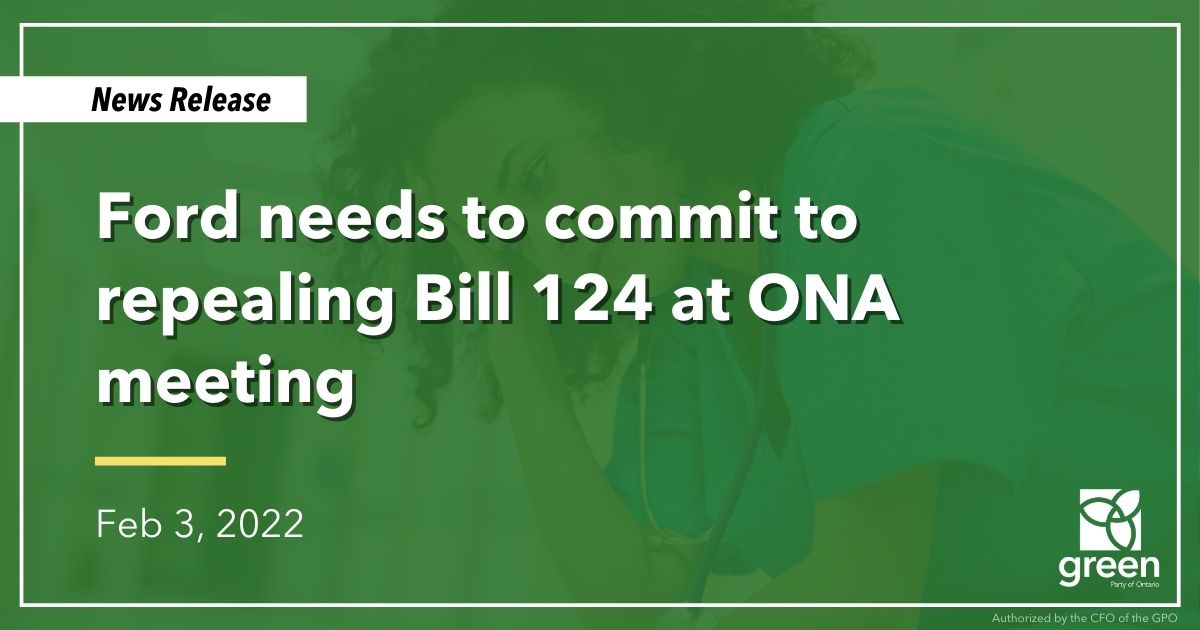 TORONTO — Mike Schreiner made the following statement regarding the Premier's meeting with the Ontario Nurses' Association:
"The Premier must commit to repealing Bill 124 today.
If Doug Ford walks out of the ONA meeting without making that commitment, it will be a slap in the face to nurses across the province who have sacrificed so much for the province these past two years.
Nursing organizations are clear that repealing Bill 124 will help address the staffing shortage crisis in Ontario's healthcare system.
It's ridiculous that 2 years into a pandemic, the government is still attacking nurses with legislation that suppresses their right to collective bargaining.
Nurses have the right to fair wages and benefits.
We need less talk and more action from this government. I'm calling on Doug Ford to commit to repealing Bill 124 today so we can get back in the legislature and axe this anti-nurse legislation once and for all."
-30-