For more information, please contact
John Chenery
Mike Schreiner statement on Black History Month
February 1, 2022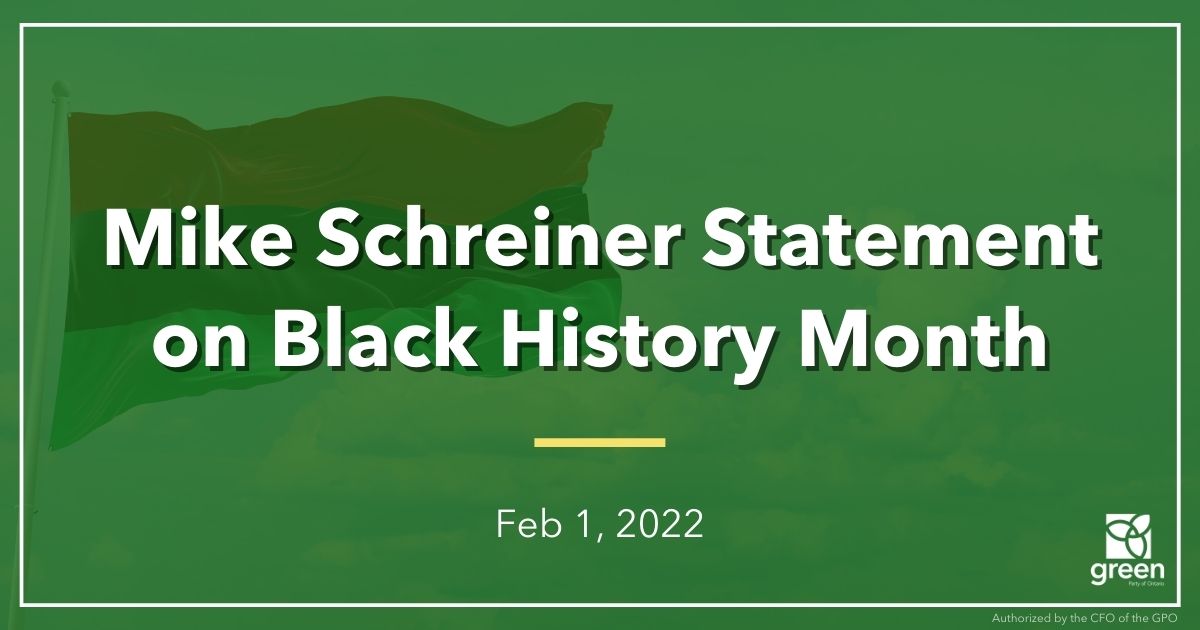 GUELPH/DUFFERIN-CALEDON — Mike Schreiner made the following statement on Black History Month:
"I was honoured to attend flag raising ceremonies today in my riding of Guelph and in Mono, alongside Laura Campbell, to mark the beginning of Black History Month.
Thank you to all the organizations in Guelph, Dufferin-Caledon and across Ontario whose work is so vital to honouring the legacy of Black Canadians. It was an honour to announce the Guelph Black Heritage Society's Heritage Hall as an Ontario Association of Architects (OAA) award winner.
It's important to take the time to recognize and celebrate the great accomplishments of Black Canadians.
We need to understand and appreciate the heritage and contributions of the Black Canadian community in order to address and dismantle the systemic barriers that persist to this day.
The past two years have offered a stark reminder of the health inequities that persist across Ontario. And Ontario Greens are committed to tearing down these barriers to build a more equitable, accessible and caring Ontario.
I look forward to spending this month of February, and every day, to listen, learn and meet with members of the Black community so I can help make that kind of Ontario a reality."
-30-