For more information, please contact
John Chenery
Ryan Kahro nominated as Ontario Green candidate in Wellington—Halton Hills
January 26, 2022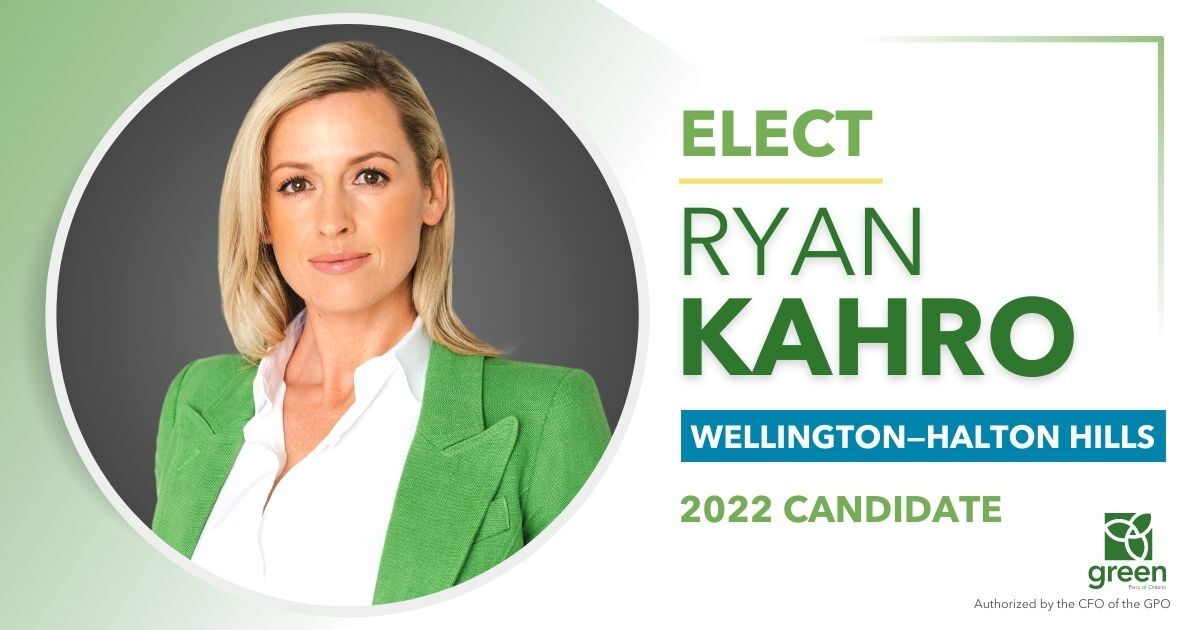 HALTON HILLS — The Green Party of Ontario is proud to announce that Ryan Kahro has been nominated as its candidate for Wellington—Halton Hills ahead of the 2022 provincial election.
As a mother and member of the Wellington-Halton Hills community, Ryan wants to create a better future for our children and grandchildren.
"The past two years of the pandemic have shown us that we cannot continue with the systems and policies we have in place now. The current path is not sustainable or just," Kahro said. "We must change course.
"We can build a greener and healthier world with prosperous and diverse communities to raise our families in. But it's going to take political will."
"Ryan is exactly the type of leader we need to build a greener and more caring Ontario," said Ontario Green leader, Mike Schreiner. "She is deeply compassionate and is committed to standing up for the groups and individuals that have been forgotten, ignored, or brushed aside for far too long."
"Watching Mike forge ahead with Green issues in government inspired me to run for nomination," Kahro said.
She is particularly motivated by Schreiner's ability to collaborate and work across party lines.
Kahro grew up on a farm where she developed her deep respect for agriculture and the environment and the power of working cooperatively.
-30-