For more information, please contact
Cecilia Stuart
Ford needs to stop blame game on healthcare capacity and repeal Bill 124
January 20, 2022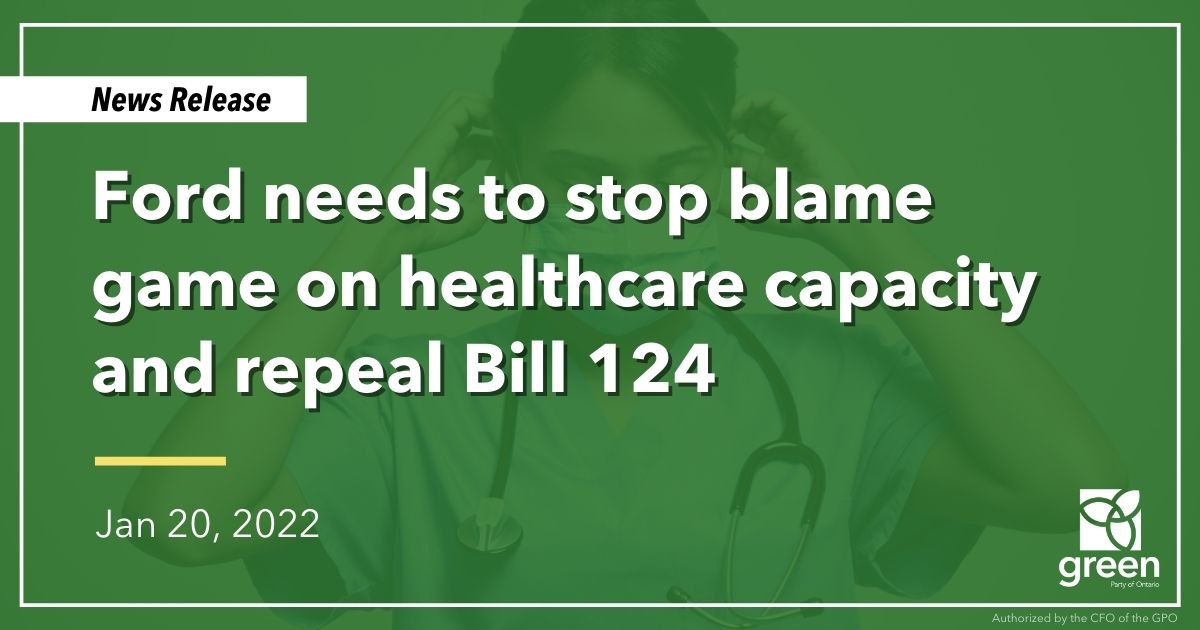 TORONTO — Mike Schreiner made the following statement in response to Premier Ford's comments on healthcare capacity:
"Doug Ford will blame everyone but himself for the healthcare capacity crisis in Ontario.
If he really cared about addressing the nursing shortage, he'd immediately repeal Bill 124.
We are 2 years into the pandemic and his Bill 124 is attacking nurses when we need them the most right now.
His words don't match up to his actions.
Many nurses are burnt out and leaving the profession, leading to massive staffing shortages at hospitals and care homes.
Cancer and heart surgeries are getting cancelled.
The least the Premier can do is axe Bill 124 so nurses can receive a fair wage and benefits."
-30-