For more information, please contact
John Chenery
Doug Ford needs to do the right thing and repeal Bill 124
January 6, 2022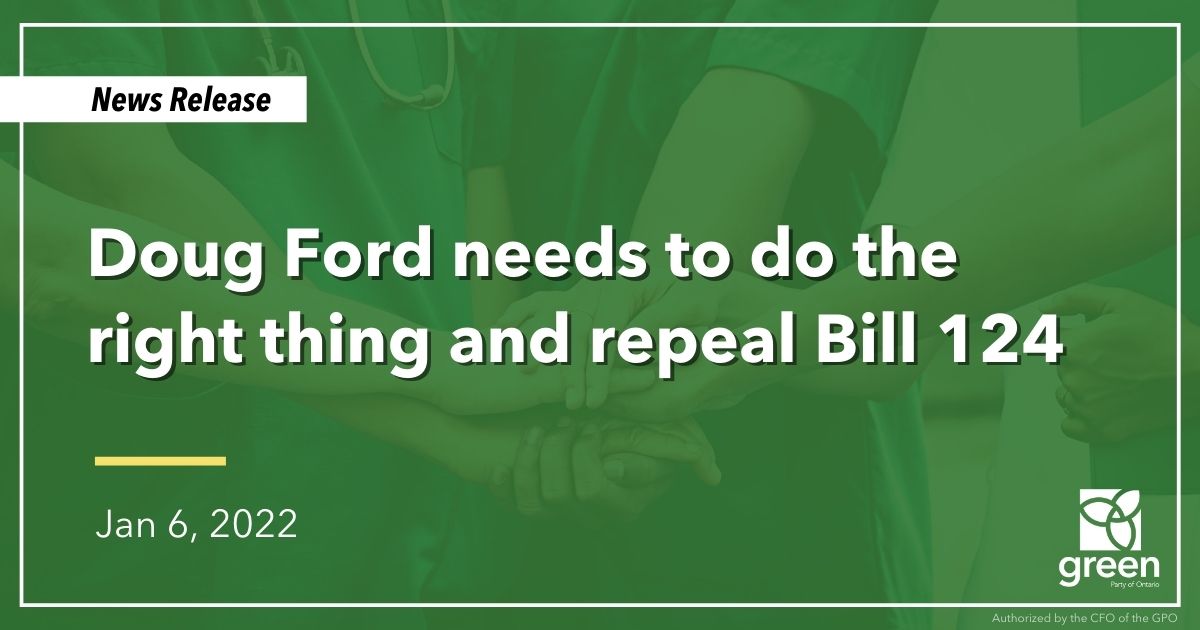 QUEEN'S PARK – Mike Schreiner released the following statement following today's News Conference hosted by SEIU Healthcare and CUPE/OCHU:
"Time and time again Doug Ford has stood at the microphone and called nurses and healthcare staff 'heroes' but his actions with Bill 124 paint a different picture.
Bill 124 is a slap in the face to our frontline healthcare workers. Nurses are breaking down, collapsing, experiencing post-traumatic stress.
But instead of helping them, the Ford government took away their ability to negotiate fair wages and supports like mental health counselling.
Bill 124 and poor working conditions are driving Nurses out of the profession, resulting in nearly a 20 percent vacancy rate. ICUs are at reduced capacity and surgery backlogs are worsening at a time when COVID-19 cases are surging.
With the spread of Omicron, this fifth wave of the COVID-19 pandemic is threatening our healthcare system with a complete collapse.
Beds without staff are nothing but furniture.
We need to act now to ensure we can staff our hospital beds, have contingency plans in place to stop the burn out in health care. That's why I'm calling on Premier Ford to recall the legislature immediately so we can work together to shore up the healthcare system. We should start by repealing Bill 124.
We need a world where our healthcare workers feel respected because they are valued; where they get the support they need and are paid what they deserve. This begins with repealing Bill 124."
-30-