For more information, please contact
John Chenery
Ford finally backs down from vaccine passport end date
December 10, 2021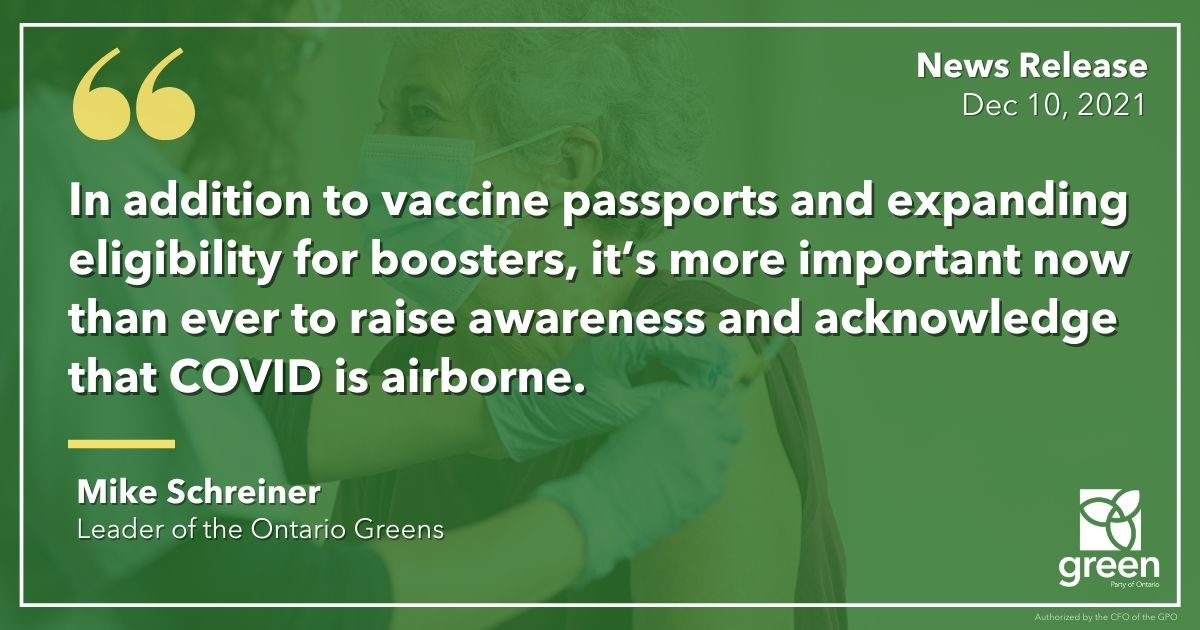 TORONTO — Mike Schreiner made the following statement regarding the new vaccine measures announced by Minister Elliott and Chief Medical Officer of Health, Dr. Moore
TORONTO – Mike Schreiner made the following statement regarding the new vaccine measures announced by Minister Elliott and Chief Medical Officer of Health, Dr. Moore:
"I'm relieved the Ford government has backed down from prematurely lifting the vaccine passport mandate they had originally set for January 17, 2022.
The science is clear. Vaccines work and vaccine passports are an important tool for public safety. Doug Ford should never have set an end date for vaccine passports before the system even had a chance to get started.
And Ford needs to ensure that small businesses have the resources they need to carry out the added step of scanning QR codes.
In addition to vaccine passports and expanding eligibility for boosters, it's more important now than ever to raise awareness and acknowledge that COVID is airborne.
I continue to call on Premier Ford to conduct a mass awareness campaign to inform Ontarians that COVID is airborne and to use all available tools to keep Ontarians safe. These include:
Supplying high-quality masks and respirators such as N95s to anyone in high-risk areas, including healthcare or education settings
Significant investments in ventilation upgrades to improve air quality in all congregate areas
Ontario needs to pull out all the stops to avoid any further strains on hospitals and to prevent any further restrictions."
-30-