For more information, please contact
Cecilia Stuart
Crushing climate pollution will protect Ontarians' pocketbooks
December 8, 2021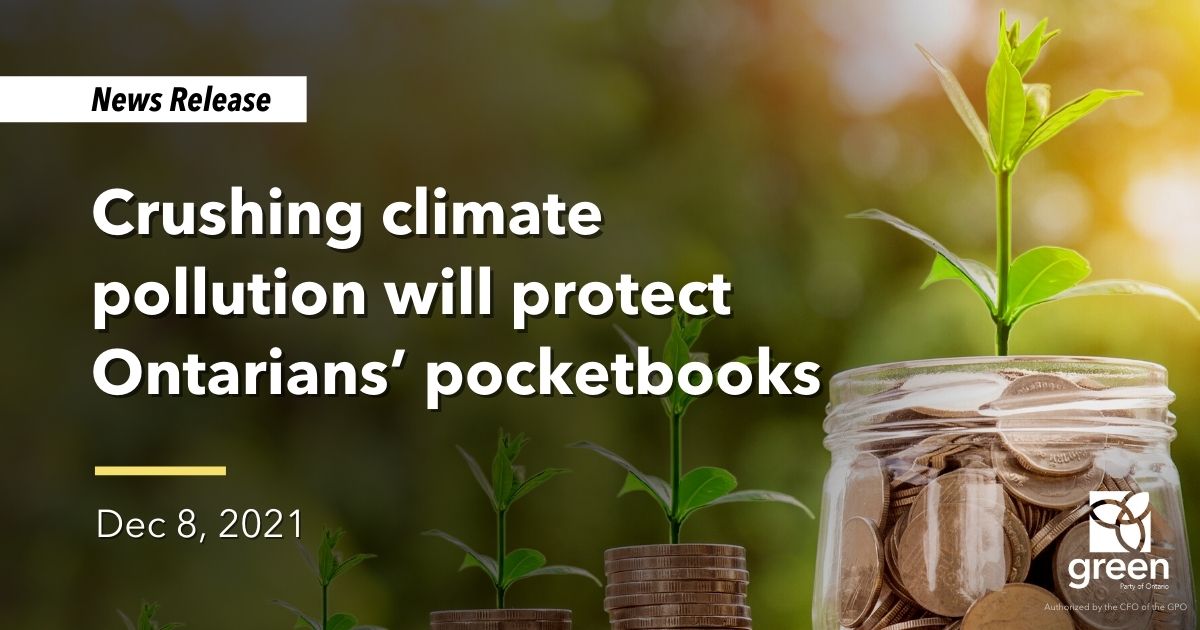 QUEEN'S PARK — Mike Schreiner rose in the House to call on the government to crush climate pollution and protect Ontarians' pocketbooks:
"Yesterday's FAO report shows that the government's failure to reduce climate pollution will stick it to taxpayers.
It will cost taxpayers $6 billion this decade and $116 billion this century in extra costs to public buildings alone due to climate-fueled extreme weather.
We just have to look at what's happening right now in British Columbia to see the devastating impact extreme weather can have on infrastructure and the economy.
But instead of doing everything possible to crush climate pollution and invest in climate adaptation, Doug Ford is spending billions of taxpayer dollars on new highways that will cause more congestion, pollution and flood damage.
I'm calling on the Premier to stop harming nature and putting people at risk, and to implement a real climate plan that will slash climate pollution in half by 2030. He might want to take a look at our Roadmap to Net-Zero for a start."
A recording of Mike's full question is here.
-30-