For more information, please contact
Cecilia Stuart
Auditor General gives Ford the thumbs down on COVID-19 response and land-use planning
December 1, 2021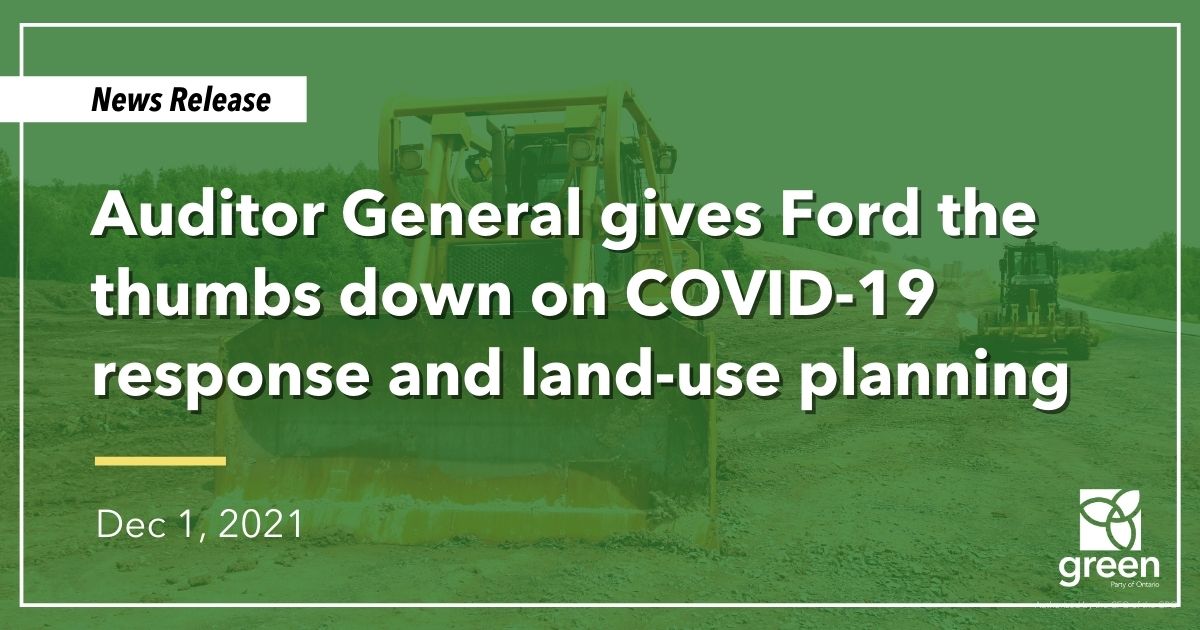 QUEEN'S PARK — Mike Schreiner made the following statement in response to this morning's Auditor General report:
"The Auditor General report proves that the Ford government did not adequately plan or transparently communicate on COVID-19 measures, something the Ontario Greens have repeatedly called the government out on.
The wrong stakeholders were consulted, the rationale for various measures was not explained or communicated to the public, and small businesses were left out to dry.
Small business owners were not given sufficient time to prepare for lockdowns and reopenings, and the Small Business Support Grant fell well short.
And it's not just on COVID-19 that there's a lack of transparency and accountability.
Today's report confirms that Doug Ford is running roughshod around land-use planning rules:
The Auditor General highlighted that the reckless Highway 413 is "inconsistent and disconnected from land-use planning policies".
"Broad and frequent use" of Ministerial Zoning Orders (MZOs) is undermining the land-use planning process, disrupting and creating significant challenges to municipalities.
And Conservation Authorities have lost their independent power to protect nature and water.
We need a real plan for housing that makes better use of existing built-up spaces, reduces climate pollution, and protects nature and water. But Doug Ford is ignoring proper land-use planning to push through his pro-sprawl, anti-climate agenda."
-30-