For more information, please contact
John Chenery
Ontario Greens stand with survivors of gender-based violence
November 25, 2021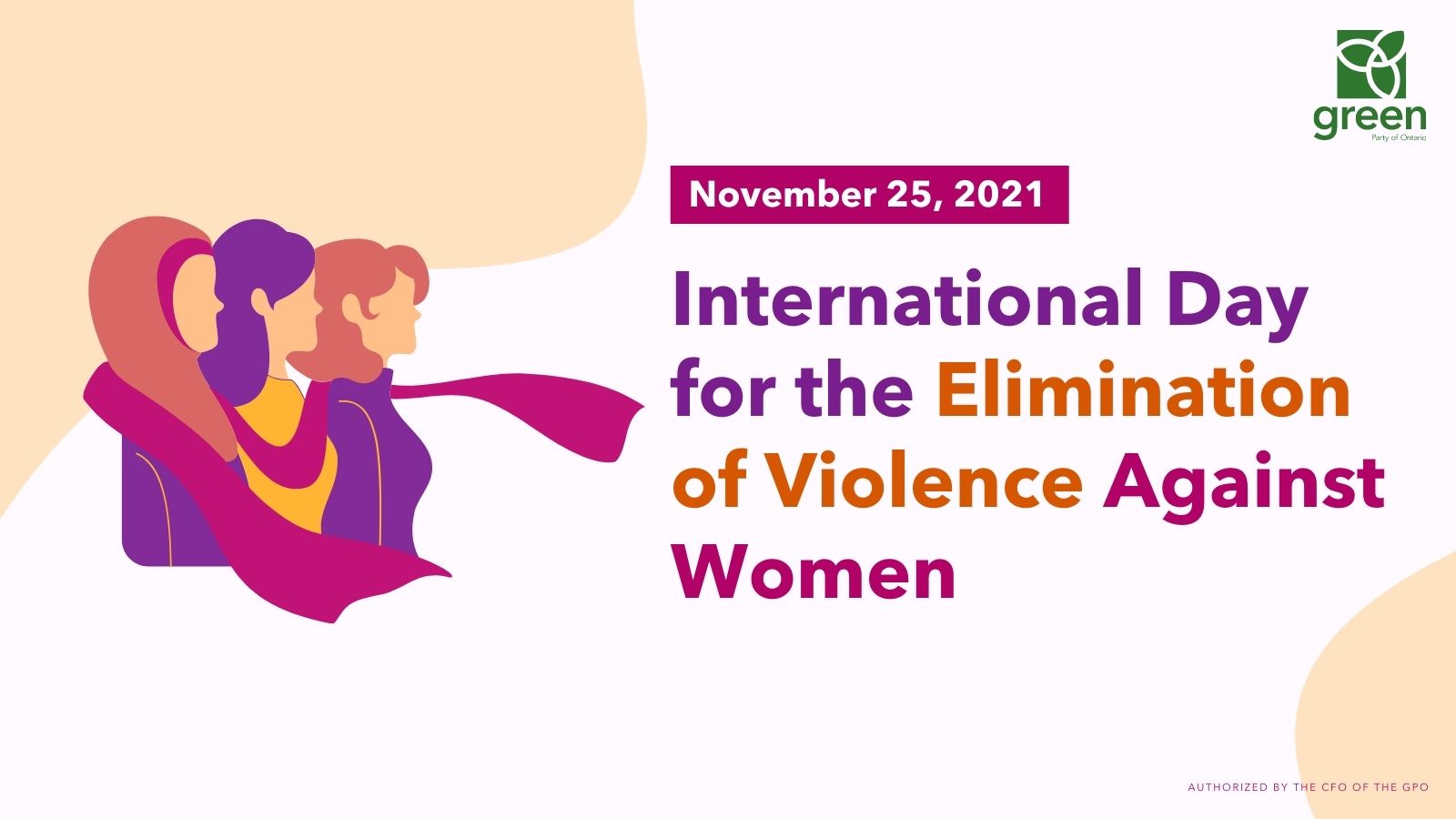 QUEEN'S PARK — Mike Schreiner made the following statement for Woman Abuse Prevention month and on International Day for Elimination of Violence Against Women:
"Ontario Greens stand with survivors on Woman Abuse Prevention month, and every month.
It must be a priority of every government to address the many avenues that gender-based violence occurs.
And we must recognize that it predominantly affects women and trans women.
With a disproportionate impact on Black, Indigenous and Women of Colour, as well as on trans and non-binary communities.
On average 20-30 women a year are murdered in the province of Ontario alone. Globally, 1 in 3 women will experience gender-based violence in their lifetime.
And tragically, incidents of femicides and domestic abuse have only increased during the pandemic.
So we must fund organizations and projects that lift women up, including transitional housing, shelters and affordable housing. And invest in accessible mental health supports and affordable child care.
It's about making it a priority."
-30-