For more information, please contact
John Chenery
Doug Ford is all talk and no action on the Greenbelt
November 25, 2021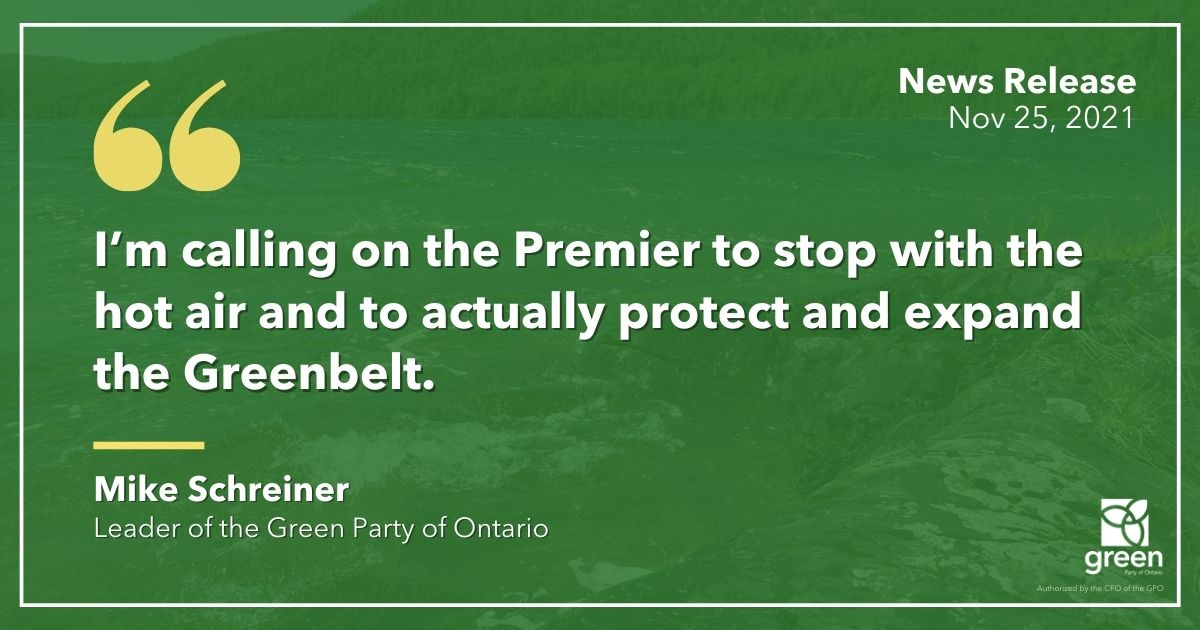 QUEEN'S PARK — Mike Schreiner rose in the House to question the Ford government's failure to protect and expand the Greenbelt:
"This government is all talk and no action on the Greenbelt.
Multiple times in the past year they have suggested expanding the Greenbelt and protecting the Paris Galt Moraine. Yet absolutely nothing has been done.
The devastating flooding in British Columbia and Atlantic Canada happening right now highlights why it is so important to protect the wetlands and natural spaces that protect us.
Yesterday I re-tabled my bill, the Paris Galt Moraine Conservation Act.
If passed, this Act would protect drinking water and reduce flood risk.
So if this government really cared about protecting the Paris Galt Moraine, they would pass my bill.
And they would protect Carruthers Creek, which is currently under threat of development, by adding it to the Greenbelt
Instead, Doug Ford insists on running two highways right through the Greenbelt, which will destroy waterways, pave over farmland, and pollute Lake Simcoe.
I'm calling on the Premier to stop with the hot air and to actually protect and expand the Greenbelt."
-30-