For more information, please contact
Cecilia Stuart
Ontarians deserve real solutions for housing affordability
November 15, 2021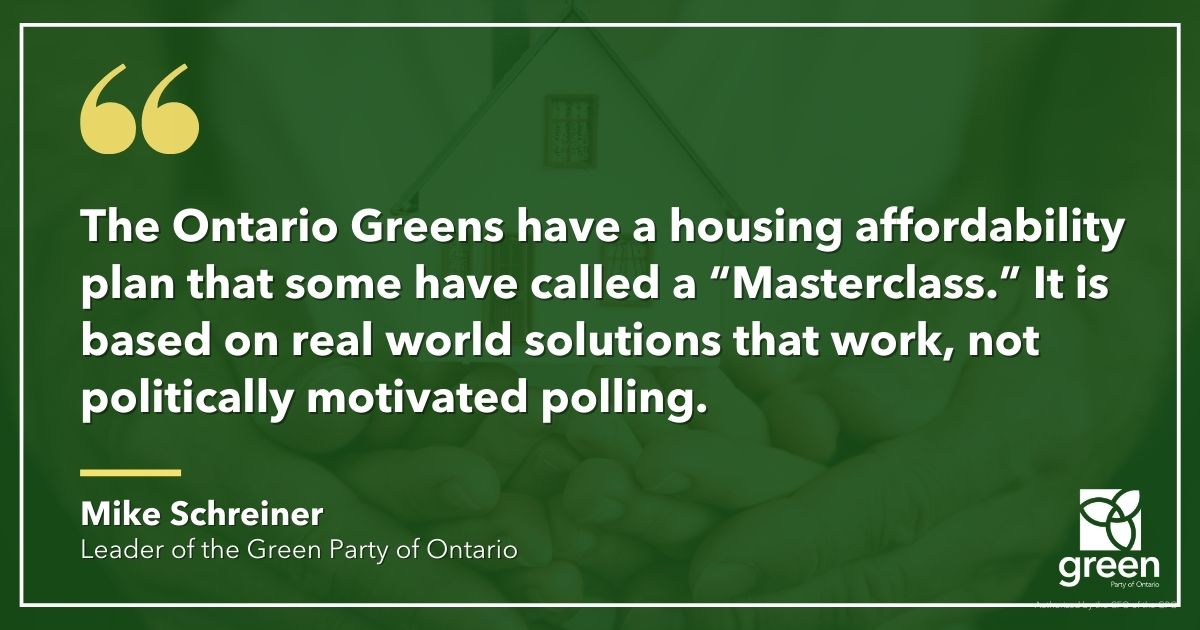 TORONTO — Mike Schreiner released the following statement on housing affordability
QUEEN'S PARK — Mike Schreiner released the following statement on housing affordability:
"People want solutions to the housing affordability crisis, not poll driven talking points.
The Ontario Greens have a housing affordability plan that some have called a "Masterclass." It is based on real world solutions that work, not politically motivated polling.
Greens will put money on the table to build 100,000 affordable housing spaces and an additional 60,000 supportive housing spaces with mental health support over the next decade.
We will change zoning rules to make it easier to build infill housing: duplexes, triplexes and quadplexes; townhouses; mid rise apartment buildings; secondary suites, laneway and tiny homes.
We will end rampant speculation in the housing market with speculation taxes to discourage speculative buying, vacant homes and to fund affordable housing.
And we will build livable, affordable communities so people don't have to drive long distances on highways that pave over farmland and wetlands to find an affordable place to call home.
Ontario is facing a housing affordability crisis. And the Ontario Greens are the only party with a comprehensive plan to deliver the solutions people need."
Visit gpo.ca/housing to learn more.
-30-