For more information, please contact
Cecilia Stuart
Doug Ford's government says no to reducing climate pollution
November 1, 2021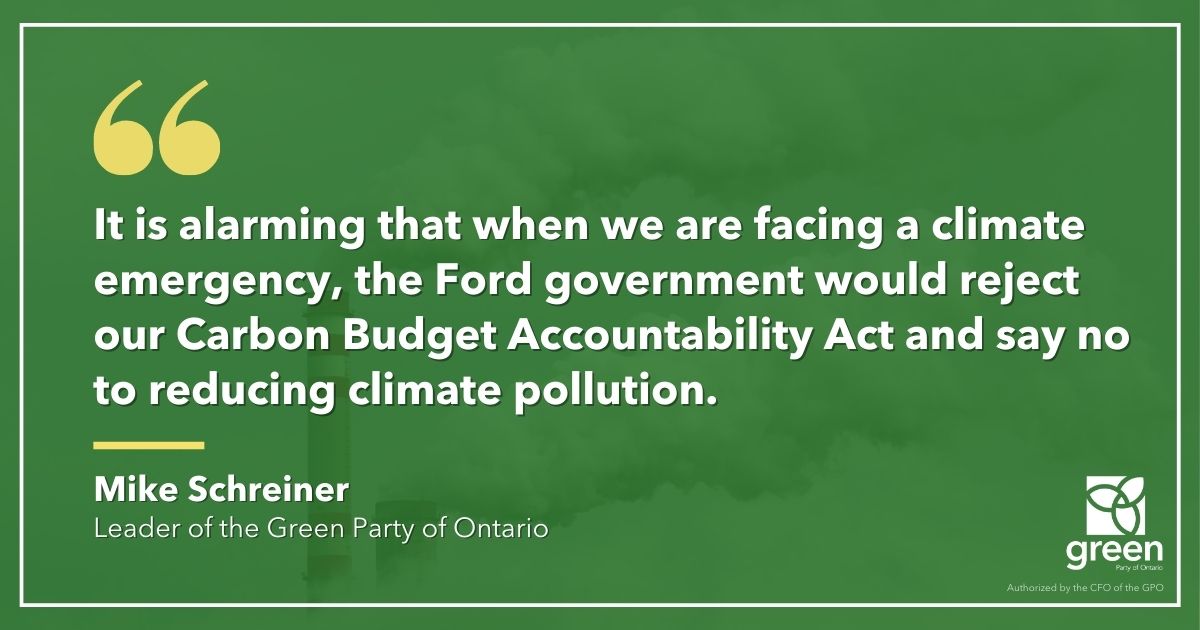 QUEEN'S PARK — Mike Schreiner released the following statement in reaction to the government's vote against Bill 32: the Carbon Budget Accountability Act:
"It is alarming that when we are facing a climate emergency, the Ford government would reject our Carbon Budget Accountability Act and say no to reducing climate pollution.
It is vital for Ontario to show leadership as important international climate negotiations begin in Glasgow.
Doug Ford has failed to provide the leadership Ontario needs to crush climate pollution and attract investment and jobs in the fast-growing green economy.
We are in a climate emergency. And the Intergovernmental Panel on Climate Change is clear that we need to drastically reduce climate pollution to avoid climate catastrophe.
The carbon budget would hold current and future governments accountable and provide a roadmap to reduce Ontario's climate pollution in half by 2030 and to net-zero by 2045.
That's what's needed to address the emergency we are in. Not more highways like Highway 413 and the Holland Marsh Highway that would further drive up climate pollution.
I will continue to lead on climate action at Queen's Park and will continue to bring forward essential climate legislation like Bill 32."
-30-