For more information, please contact
Cecilia Stuart
Ford must revoke Cambridge MZO until proper and meaningful consultation with First Nations occurs
October 19, 2021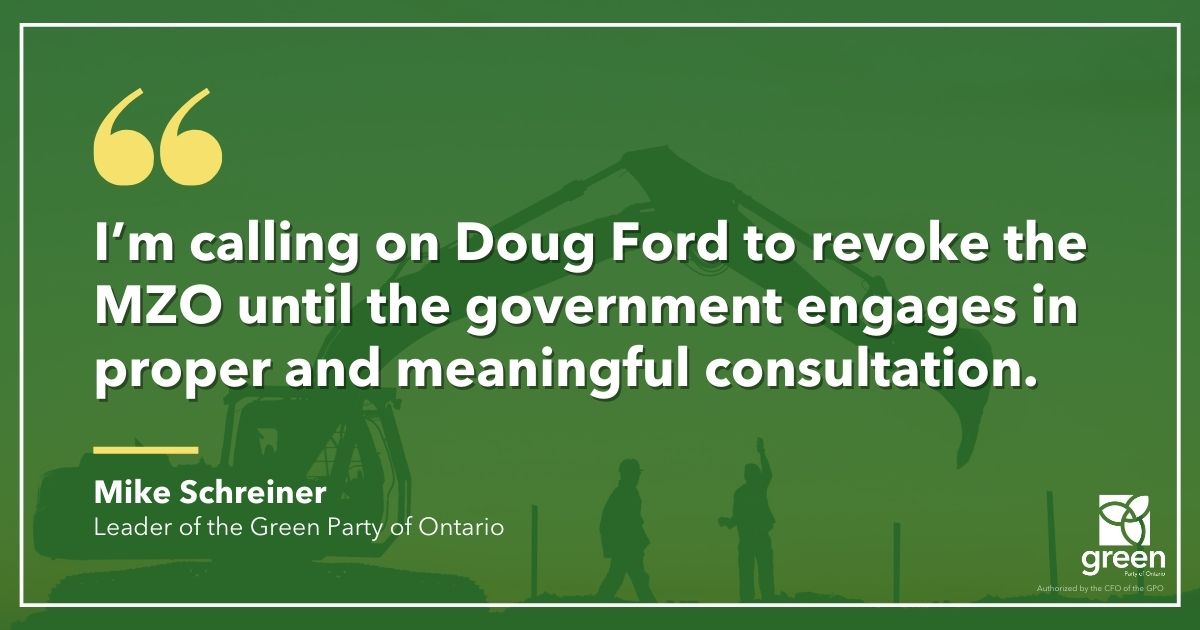 QUEEN'S PARK — Green Party of Ontario Leader, Mike Schreiner, released the following statement regarding the MZO for a warehouse in Cambridge, Ontario:
"The Ford government has yet again issued another MZO without proper consultation with First Nations.
The Six Nations of the Grand River Elected Council were never properly consulted regarding the 2 million square foot warehouse slated to be built on the unceded lands of the Haldimand Tract in Cambridge.
Instead of fulfilling their duty to consult with First Nations, Premier Ford and Minister Clark would rather side with what is expected to be an Amazon warehouse.
We saw this with the proposed site for an Amazon warehouse on the Duffins Creek wetland in Pickering, and we're seeing the same situation here again: developer and multinational corporate profits over respecting Treaty rights.
I'm calling on Doug Ford to revoke the MZO for the suspected Amazon warehouse in Cambridge until the government engages The Six Nations of the Grand River Elected Council in proper and meaningful consultation."
-30-