For more information, please contact
John Chenery
Highway 413 will supercharge climate pollution and destroy farmland
October 18, 2021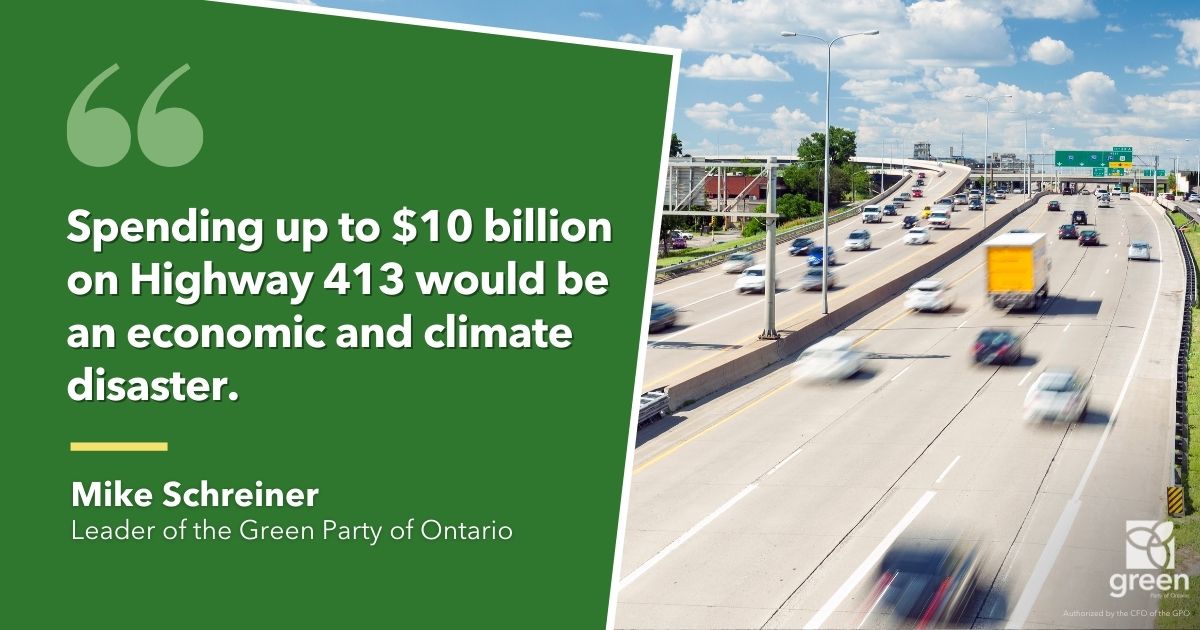 QUEEN'S PARK — Mike Schreiner released the following statement regarding Highway 413 and urban sprawl:
"We're in a climate emergency and need to do everything possible to drastically reduce pollution.
Yet we now learn that Doug Ford is doubling down on Highway 413.
Building more highways increases congestion through induced demand and supercharges emissions through urban sprawl.
Highway 413 will also pave over 2,000 acres of farmland at a time when food security is more important than ever.
Spending up to $10 billion on a highway that will save commuters just 30 seconds and will destroy farmland and increase emissions makes zero sense.
Paving over farmland threatens the more than 800,000 jobs in the food and farming sector and the over $50 billion it contributes to our economy.
Greens are pushing the government to protect the Greenbelt and address the climate crisis by investing in transit and building livable and affordable communities with smart density, infill and the missing middle — not endless sprawl.
Instead of making policy by the polls, this government needs to do what's best for people and the planet. And that means cancelling Highway 413 once and for all."
-30-