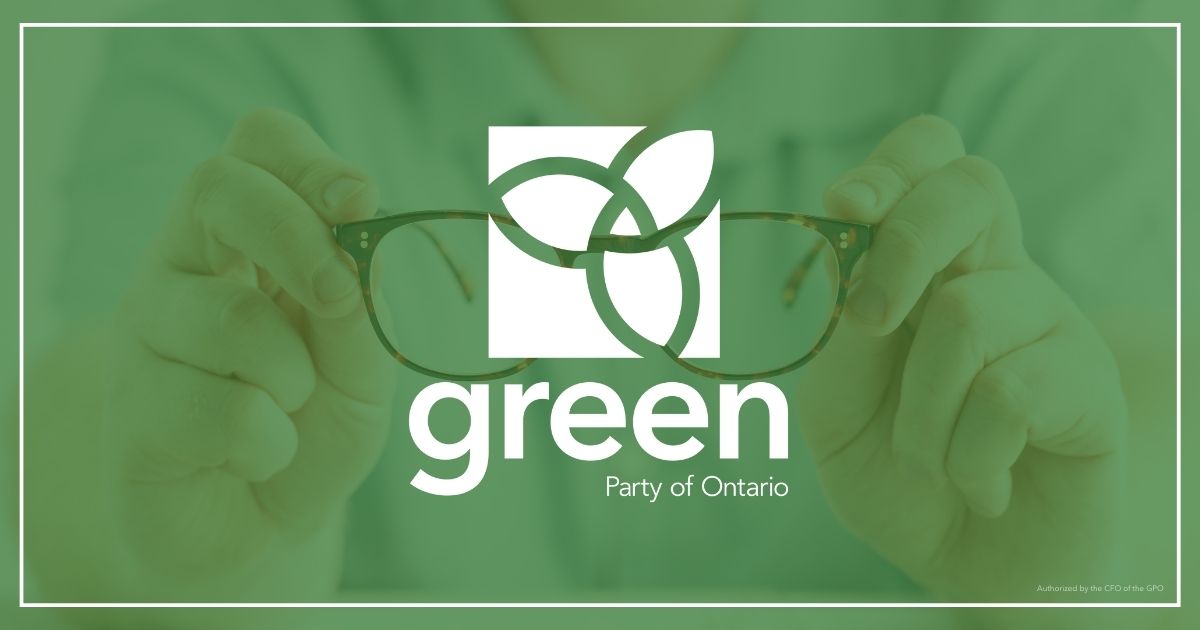 QUEEN'S PARK — Mike Schreiner released the following statement about the stalled negotiations between the Ford government and Ontario Association of Optometrists:
"Premier Ford and Minister Elliott need to immediately commit to funding the operating costs for OHIP-funded services provided by optometrists.
Ford's refusal to fairly compensate optometrists is leaving millions of kids and seniors as well as Ontarians with diabetes and glaucoma stranded without access to vital eye care services.
Optometrists should not have to pay out of pocket to provide eye exams.
In Ontario, optometrists are reimbursed far less than in other provinces. It's not fair or sustainable and is leaving our most vulnerable without important health-care services.
Eye care is health care. And it should be properly funded and treated as such.
I will continue to stand up for children, seniors and optometrists at Queen's Park until they get the compensation they deserve and Ontarians can access the vital eye care they need."