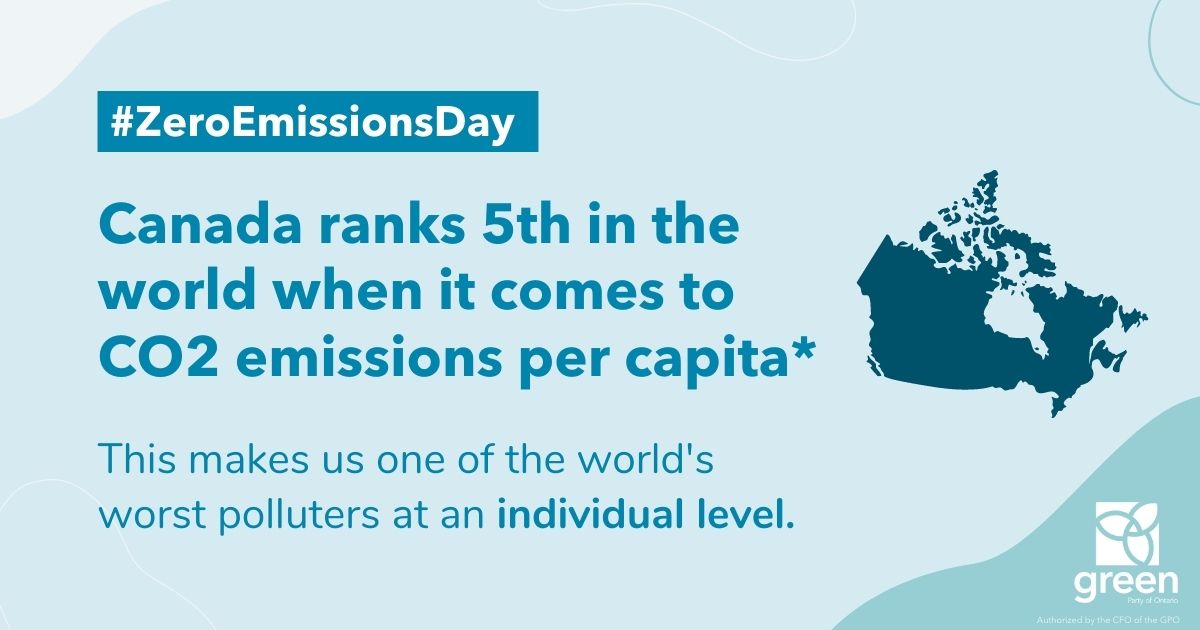 TORONTO — Mike Schreiner released the following statement on Zero Emissions Day:
"Zero Emissions Day would be a great time for Doug Ford to finally commit to stop subsidizing fossil fuels.
We're facing a climate emergency.
The International Energy Agency confirmed in May that the world must stop investing in new fossil fuel projects this year to keep global heating below 1.5˚C.
The UN called the Intergovernmental Panel on Climate Change report a 'code red for humanity'.
And recent World Meteorological Organization research shows that climate-related disasters have surged five-fold over the past 50 years and are only getting worse.
Yet Doug Ford insists on embracing dirty sources of electricity and ramping up gas power plants — a move that will increase climate pollution by 300%.
Ontario Greens have a plan: let's invest in renewables instead.
Let's take advantage of the huge economic potential of the Green economy and create good, clean jobs that leave no Ontarian behind.
On Zero Emissions Day, the Ford government needs to commit to stop subsidizing fossil fuels once and for all."