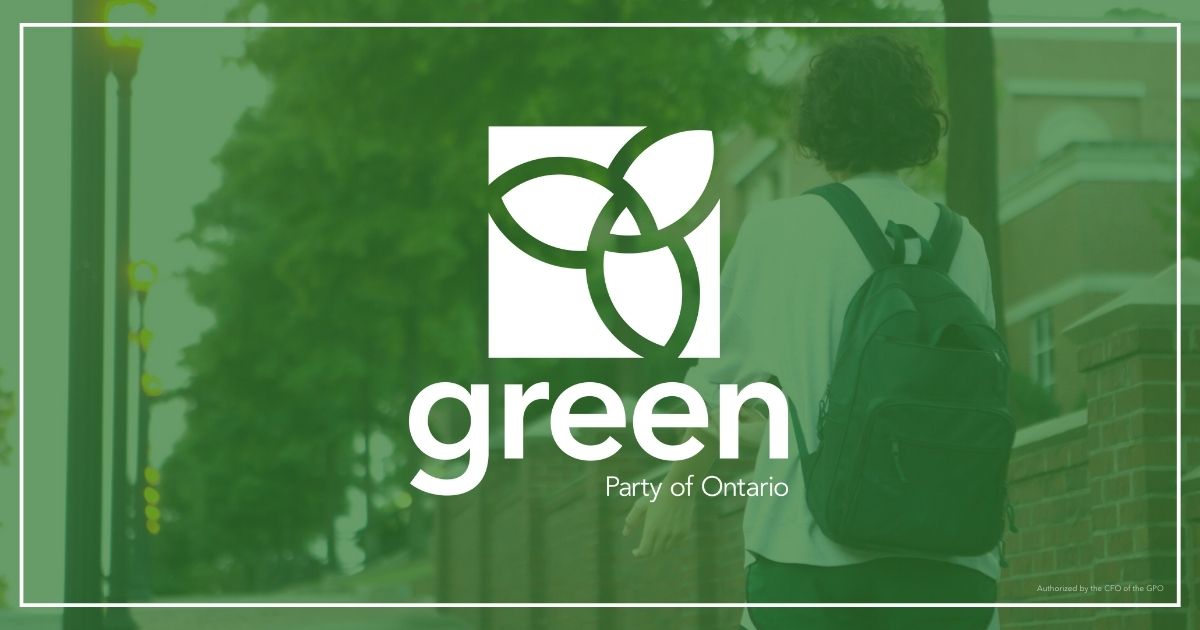 TORONTO — Dianne Saxe, Ontario Green Deputy Leader, released the following statement in response to multiple reports of drugging and sexual harassment at Western University student residences:
"I am deeply concerned and disgusted over the recent allegations of drugging, sexual harassment, and gender-based violence at Western University.
Ontario Greens stand with the survivors. Our thoughts are with them and their families at this very difficult time — they deserve justice.
The Ontario government needs to work with student groups, university officials, and law enforcement to immediately address campus safety concerns.
Students should feel safe at school. Dorms should be a place of comfort and support — not fear.
Sadly, we know this is not a one-off issue. A 2018 survey shows that more than 70 per cent of Western University students reported being sexually harassed. And other universities have reported similar situations in the past.
When it comes to community safety and well-being, Ontarians look to their governments for leadership. It is the government's responsibility to speak out and address the situation.
Doug Ford needs to commit to providing universities and campus groups with all the tools they require to address this issue. That includes:
reinstating Ontario's Expert Panel on Violence Against Women
funding for sexual violence education
reinstating funding for rape crisis centres
funding for accessible mental health services
releasing data about sexual assaults on Ontario campuses"