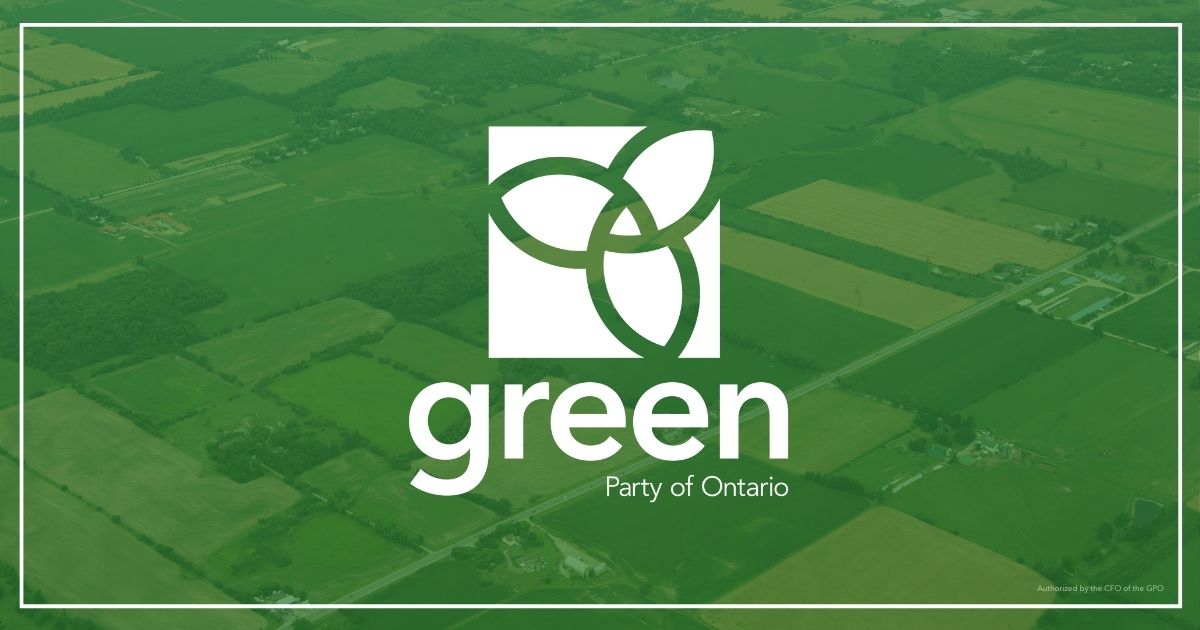 TORONTO/ORANGEVILLE — Ontario Greens are calling on Doug Ford to protect the Greenbelt and cancel Highway 413 and the Holland Marsh Highway.
"We don't need more highways that pave over greenspaces, wetlands and farmlands and lead to more carbon pollution and sprawl" Ontario Green Leader Mike Schreiner said. "What we need are investments in transit, smart development and an actual commitment from Doug Ford to protect the Greenbelt."
Public pressure against the ill-advised and reckless Highway 413 and Holland Marsh Highway continues to rise. Tomorrow, July 24th, communities across the GTA will participate in the No More Highways Day of Action — with GPO candidate Laura Campbell joining the events in her riding of Dufferin-Caledon.
"Both of these highway projects will not reduce commute times, and they'll encourage sprawl and increase climate pollution in the process," Campbell said. "Carbon emissions we simply can't afford anymore."
Highway 413 will pave over 2,000 acres of prime farmland and cross 53 water points including rivers, streams, and wetlands.
"We need streams and wetlands for flood mitigation. We need clean rivers for drinking water. We need farmland for food, and in their role as carbon sinks," Campbell stated. "All of these things are compromised by the highway alone — not to mention the urban sprawl that will follow in decades to come."
Campbell highlighted that Highway 413 will cost up to $10 billion of public money.
"That's money that we could be spending on safer schools, affordable housing, subsidized dental care, mental health services, and transit."