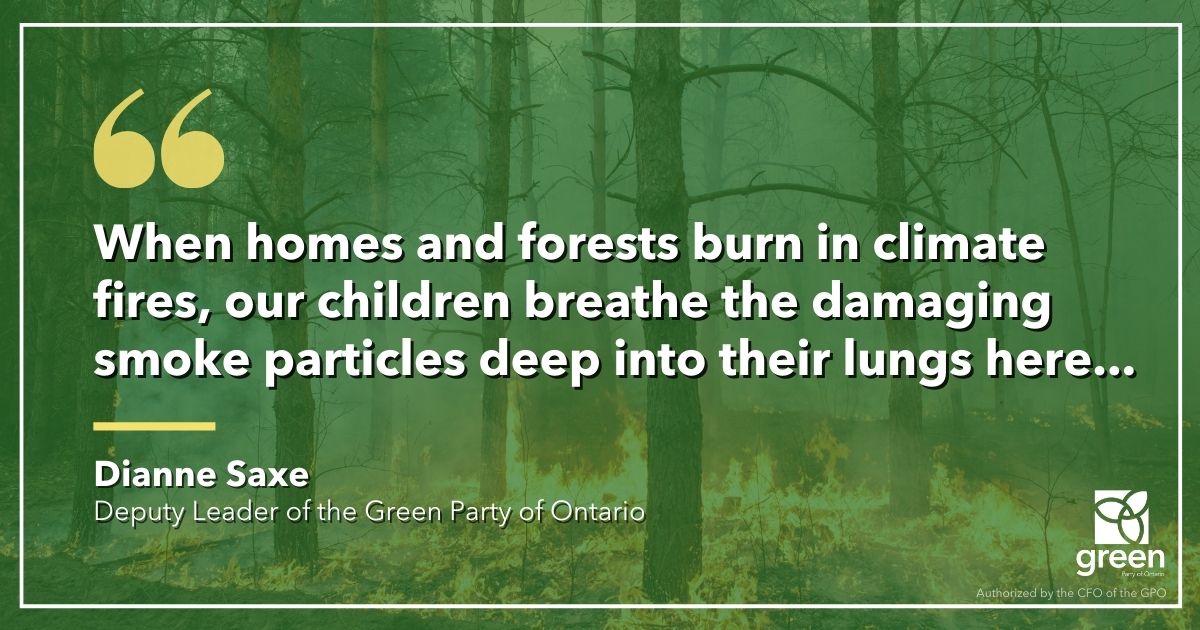 TORONTO — The forest fires burning through northwest Ontario are having a severe impact on air quality across the province.
According to CBC News, Toronto has the worst air quality of any city in the world today.
"We're seeing the climate emergency play out right before our eyes," said Ontario Green Leader Mike Schreiner. "We're poisoning our air, yet the Ford government continues to subsidize fossil fuels, scrap renewable energy projects and pave over greenspace. It's unbelievable."
Poor air quality from wildfire smoke can have significant negative impacts on people's physical as well as mental health.
"When homes and forests burn in climate fires, our children breathe the damaging smoke particles deep into their lungs here," Ontario Green Deputy Leader Dianne Saxe said. "The only way to fight for a safer future is to elect climate champions now."
There have already been 724 wildfires in Ontario this summer — far higher than the average of 458 at this point in the season.
"Unfortunately, we will only continue to see more fires and other severe climate-induced events until action is taken," Saxe said. "We need urgent climate action now."