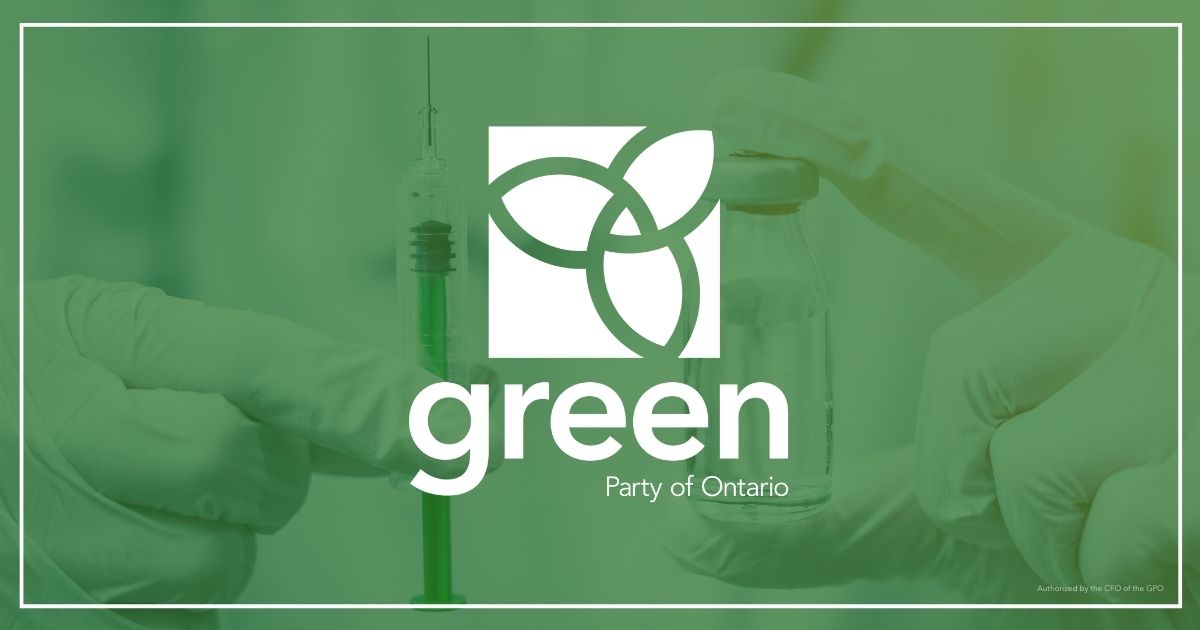 TORONTO — Mike Schreiner released the following statement regarding the vaccine rollout:
"Last week, Doug Ford said that hot spots didn't need extra supply. But the reality on the ground in these communities tells a different story.
Yesterday, Peel and Toronto residents were struggling to find appointments. Many residents even labelled the experience "The Hunger Games".
And at clinics in Scarborough, people have been lining up as early as 1:30am this morning to get a shot.
It's great news that Canadians are leading the world in first doses.
And it's incredible to see how enthusiastic Ontarians are to get vaccinated.
But the vaccine rollout shouldn't be this chaotic and messy. That's on Ford.
Ford needs to stop scrambling after the fact. With eligibility increasing this week, there was always going to be more demand for appointments.
So why was surplus supply not given to hot spot areas?
And it's hurting areas that are more likely to be home to people who are lower-income or racialized. Many of whom are higher-risk frontline workers.
So I'm calling on Ford to get vaccine supply to hot spot areas and clean up this mess he's created. Second doses are the key to protecting against the Delta variant and avoiding a fourth wave."