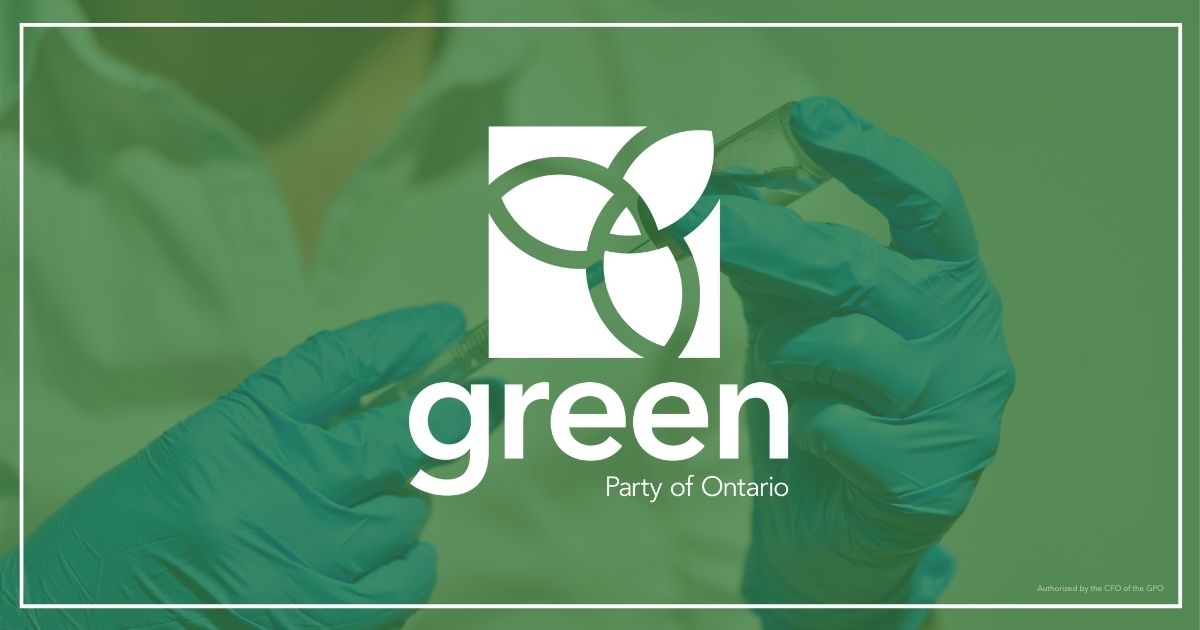 QUEEN'S PARK — Mike Schreiner released the following statement in response to this afternoon's vaccine update and Science Table modelling:
"It's about time Ontario accelerated second doses for hot spot areas.
Greens have been calling on the Ontario Government to prioritize frontline workers and hot spot communities like Mississauga and Brampton to increase protection from the Delta variant.
Areas that are being disproportionately impacted need a robust response. That's how we can avoid a fourth wave. It's imperative we protect those in the most vulnerable situations.
But many high-risk frontline workers were not included in the second dose booking criteria announced today, as many got their first dose after May 11.
And why are second doses for AstraZeneca also not being accelerated? Ontarians who listened to the experts and received the AstraZeneca vaccine should not be made to wait unnecessarily.
We know that one dose has limited protection against the more severe Delta variant, so Ford should be doing everything possible to get more Ontarians fully immunized as fast as possible. This was the clear message today from the Science Table.
Ford also needs to ramp up testing and tracing, which has been declining. That means making testing more accessible, convenient and routine.
With the amount of vaccine supply that is now coming in, it's on Ford to deliver a well-communicated and executed and second dose rollout that protects the most at-risk Ontarians first and is tailored to community needs.
We can't risk more vaccine confusion and chaos. We can't risk a fourth wave."