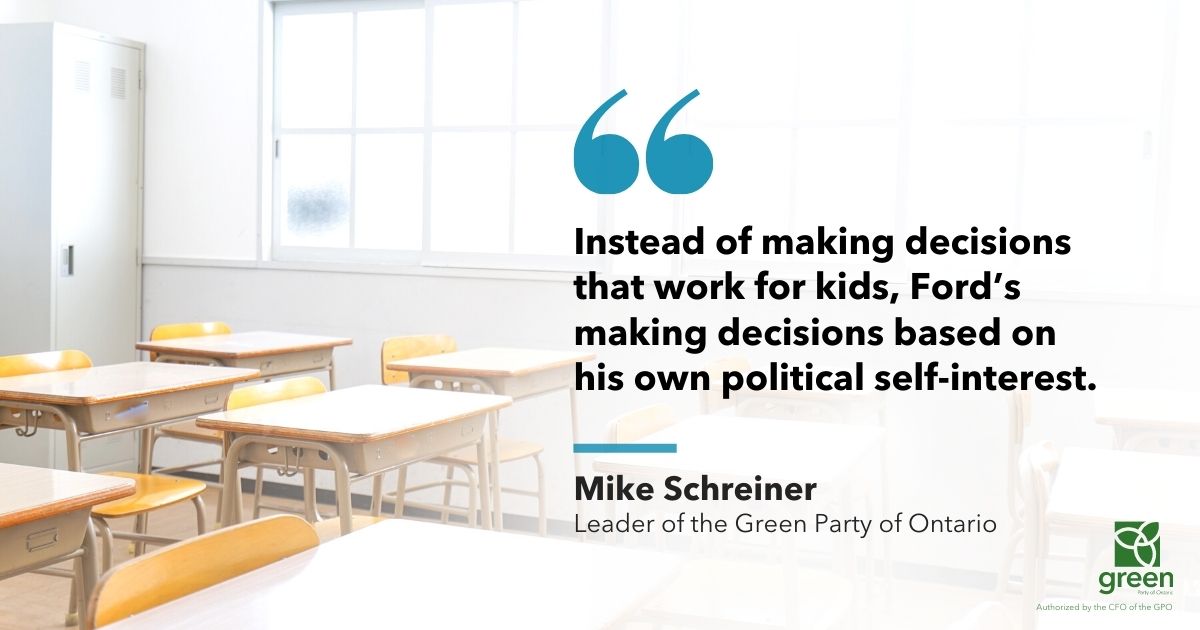 QUEEN'S PARK — Mike Schreiner released the following statement regarding Ford's decision-making on schools:
"Schools should be first to open and the last to close. But that doesn't seem to be Doug Ford's plan.
Today, reports suggest that Doug Ford is basing his decisions on school reopenings on polling data.
It's disgraceful that Ford is playing politics with the mental health and well-being of children.
By refusing to make the necessary investments to make schools safe over the past year, Ford has failed children.
Prioritizing vaccines for educators, improving ventilation, better PPE and rapid testing, lower class sizes are investments that would prioritize children.
But instead of making decisions that work for families, educators and kids, Ford's making decisions based on his own political self-interest.
We need a Premier that prioritizes care, not polls.
We owe our kids so much better.
I'm calling on the Premier to stop playing political games with the mental and physical health of children and to make the necessary investments so kids can get back in the classroom."