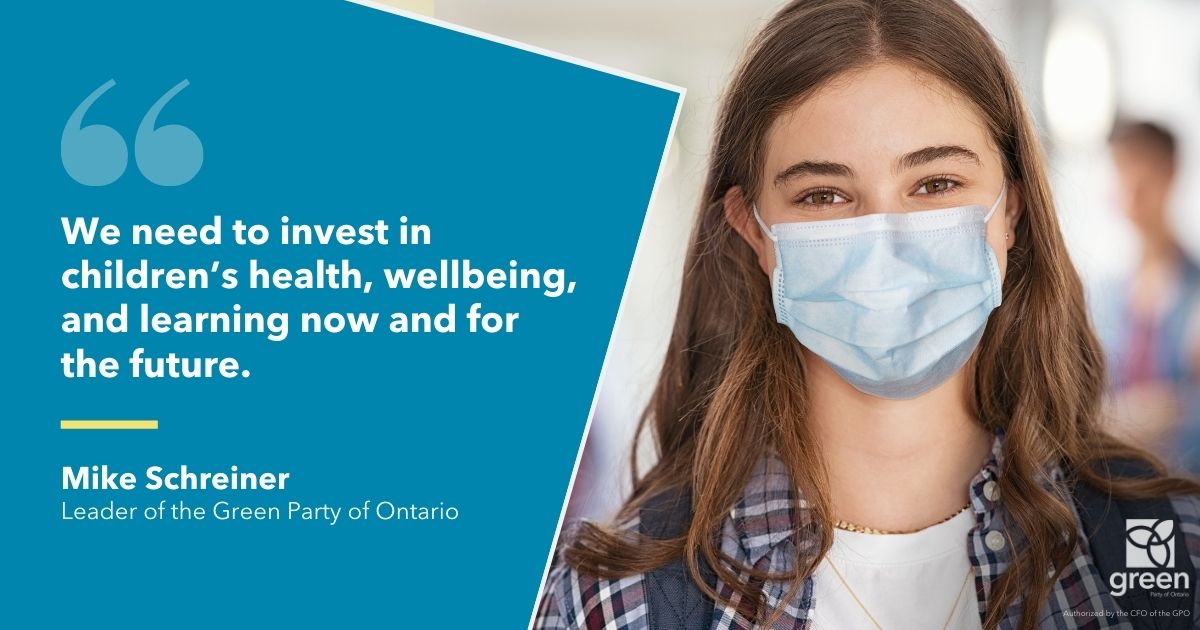 QUEEN'S PARK — Mike Schreiner released the following statement in response to this morning's FAO report on education spending:
"Throughout COVID-19, Doug Ford has failed children by not making education a priority.
Since the start of the pandemic, Ford has refused to invest in the necessary measures to make schools safer for children, teachers and staff — despite having the resources to do so.
Kids are suffering, but based on Ford's education cuts, the Premier doesn't understand or care.
The March budget included an almost $1 billion cut to education.
And now we learn from this morning's FAO report that Ford's education spending plan falls over $12 billion short over the next nine years.
We need to invest in children's health, wellbeing, and learning now and for the future.
We can't be acting like the pandemic is already over.
I'm calling on Ford to put the wellbeing of our kids first by making the immediate investments needed to make schools safer now, as well as down the line."