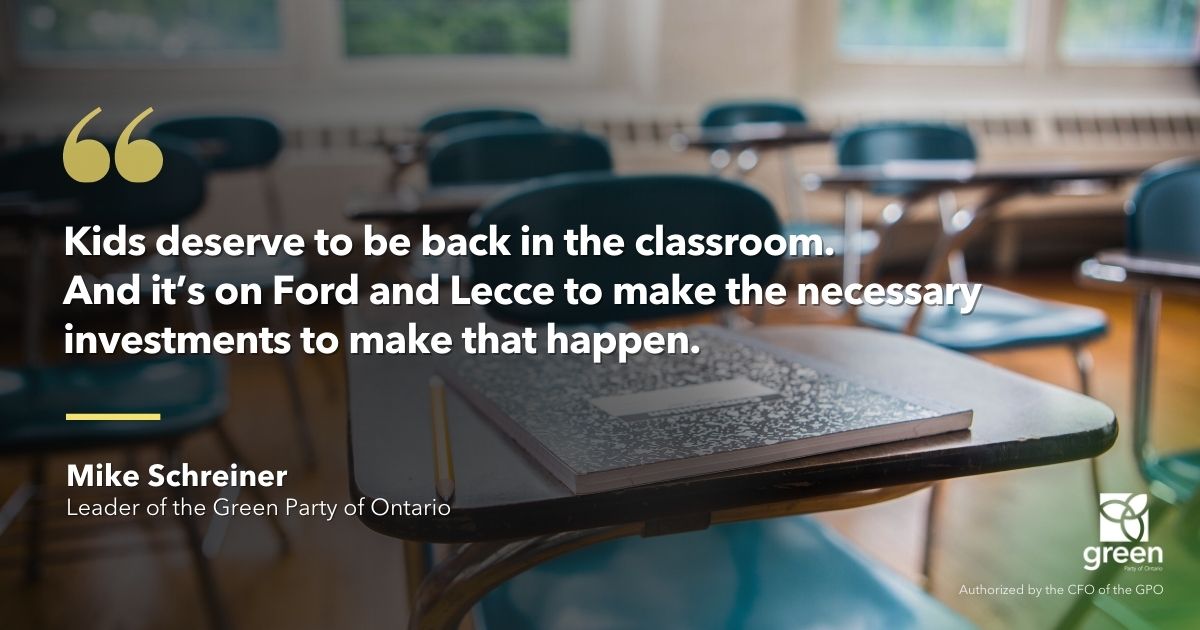 QUEEN'S PARK — Mike Schreiner released the following statement regarding the lack of clarity on schools:
"With one month left in the school year, there is still no clarity on whether or not kids will be heading back to class.
The Premier has a responsibility to Ontario's families and educators to ensure that schools are safe and that kids can return to in-class learning.
Instead, the Premier and Minister Lecce have been playing dodgeball when it comes to education.
Where is the Minister of Education? Where is the Ford government's plan for a safe return to in-class instruction?
Many students are at a breaking point. And pediatricians are clear that the best place for children's mental health right now is in a safe classroom environment.
Rather than presenting a concrete plan so teachers and parents can prepare, Ford has done the opposite. He's refused to lower class sizes, has delayed addressing ventilation issues, and failed to use rapid testing abundantly and effectively.
Instead of blaming a lack of consensus for the absence of a plan, Ford needs to show leadership and provide clarity on what is happening with schools.
Kids deserve to be back in the classroom.
And it's on Ford and Lecce to make the necessary investments to make that happen."